Sri Lanka on Alert as Activists Commemorate Anti-Tamil Riots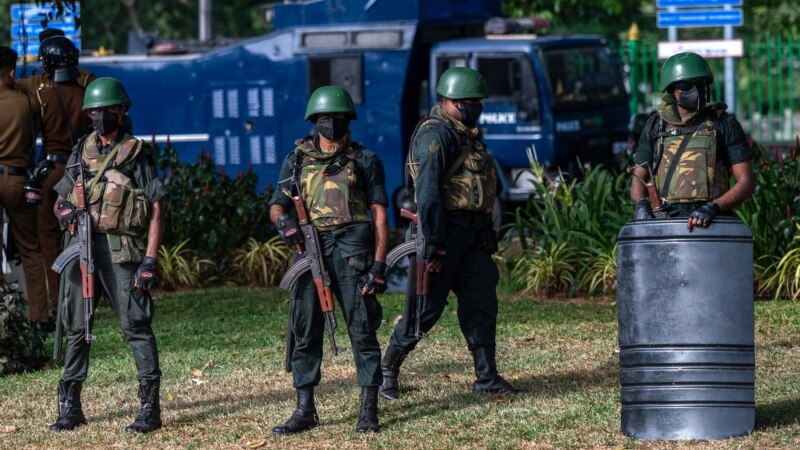 Colombo, Sri Lanka — 
Sri Lanka tightened security on Sunday as activists lit oil lamps in the capital, Colombo, commemorating the hundreds killed in 1983 anti-Tamil riots that fueled a deadly civil war.
"Let's not forget the slaughter of Tamils," read a banner carried by members of North-South Solidarity, a group of rights defenders from the country's majority Sinhalese and minority Tamil communities.
Several dozen activists lit coconut oil lamps and candles outside Colombo's main cemetery, where the inter-communal violence started 40 years ago.
The then-government attempted a mass burial at the cemetery for 13 Sinhalese soldiers killed in a Tamil rebel land mine attack on July 23, 1983.
Relatives demanded individual funerals for the soldiers and clashed with police, before turning their attacks on Tamils and Tamil-owned shops in the area.
What began as a spontaneous backlash against Tamils degenerated into state-led deadly violence that lasted six days.
Official estimates place the riot death toll between 400 to 600, but Tamil groups say the actual number is in the thousands.
There have been no prosecutions, even though some members of the then-government were seen leading the Sinhalese mobs.
At Sunday's commemoration, authorities deployed heavily armed troops who outnumbered demonstrators, while an AFP journalist saw police kicking and stomping on oil lamps placed along the pavement just outside the cemetery.
Sri Lanka's President Ranil Wickremesinghe has cracked down on dissent since he came to power last year.
His United National Party was in power when the 1983 riots broke out.
The then-president, Junius Jayewardene, Wickremesinghe's uncle, is widely accused of not doing anything to prevent the violence.
A Tamil insurgency demanding a separate state for their ethnic minority developed into a full-blown civil war that eventually claimed the lives of at least 100,000 people, before the rebel leadership was defeated in May 2009.