A big cat is on the loose in Berlin – and the locals fear their pet dogs are 'ideal lion food'
On the outskirts of Berlin, an uninvited summer visitor has been spotted. 
In the bushes, a possible lioness was filmed at midnight on Wednesday in Kleinmachnow.
Police have scoured the local area and told people to stay in their homes as they try to identify their new neighbour.
By 3pm local time on Thursday there had been three possible sightings, according to Mayor Michael Grubert.
Firefighters "were driving through the streets and they saw an animal, 1.2 metres high, going like a cat, white, from one side of the street to the other", the mayor told me.
They can't 100% confirm if it's a lioness but according to the authorities it's definitely a big cat.
The problem is there are a lot of places to hide in the area which is covered in woods.
But as hunters and police searched the forest, people seemed relaxed about the possible predator in the neighbourhood.
"I used to live in Botswana, and I thought then I would be worried about lions, but here in Berlin it's very strange," said Sarah who was heading out for a bike ride.
"I have two little dachshunds. What am I supposed to think? That's probably the ideal lion food", Lutz Peters told local media.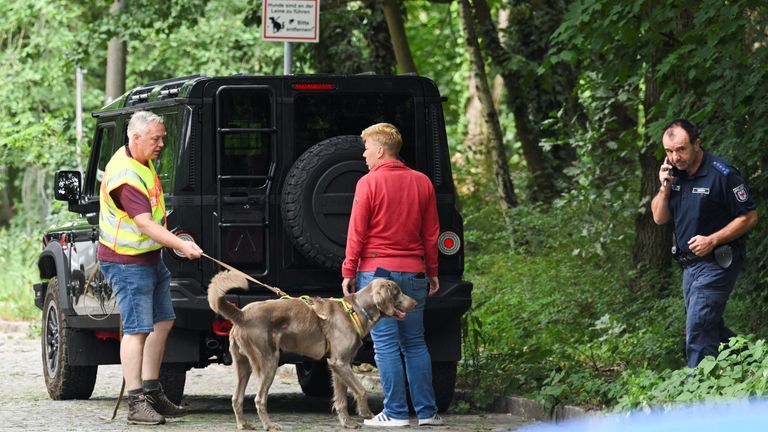 And it's possible the animal has already been eating out.
The wooded area where it was filmed last night backs onto a quiet residential street.
We watched as a hunter looked for signs of blood to see if it had caught any prey.
He carefully plucked a possible hair from a tree to take away for further analysis.
Read more world news:
Six dead as Balkans hit by powerful storm
North Korea 'not responding' to US after soldier crossed into country
How killer whales keep their calves out of fights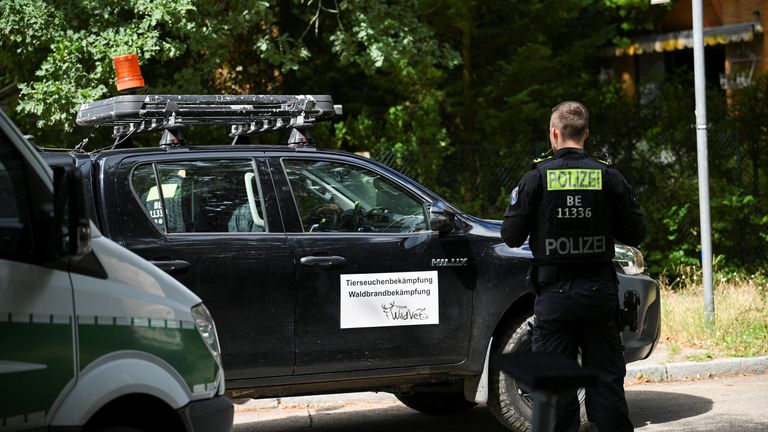 But Berlin's lioness on the loose is causing something of a big cat conundrum; no zoos or animal parks have reported one missing.
No-one can confirm where it has come from.
The hunt is now continuing, with helicopters, drones and thermal cameras all being used.
The plan is to tranquillise it on site.
But after such an active day, for now the big cat has got camera shy.