AI app helps aging adults manage their prescriptions with one photo: 'Your personal health assistant'
As many as 55% of older adults fail to take their prescribed medications, according to data from the Department of Health and Human Services. Now a new artificial intelligence app aims to change that.
"Together," a free iPhone app built on generative AI, is designed to help aging adults and their caregivers manage medications and other health care tasks. 
Using a smartphone camera, the person simply snaps a picture of a prescription bottle. Together's AI technology automatically detects key information about the medication and how it pertains to that specific patient.
AI TECH AIMS TO HELP PATIENTS CATCH DISEASE EARLY, EVEN 'REVERSE THEIR BIOLOGICAL AGE'
Dr. Renee Dua, founder and chief strategy officer of Together in Los Angeles, California, created the app after her personal experience of serving as her parents' caregiver.
"Very simply put, it uses AI to help people and their caregivers solve simple tasks, like scheduling appointments, filling medications and taking vitals," Dua explained in an on-camera interview with Fox News Digital.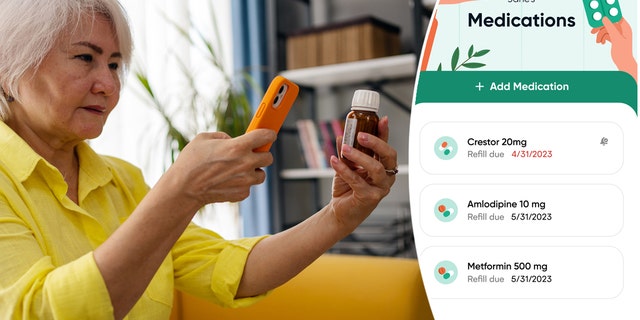 "It allows you to share data with people who love you so they can know what's going on with you," she added.
Using a single photo of a prescription bottle, the app can detect the doctor's name and contact information, the pharmacy the patient uses, the correct dosage of the medication, the date that refills are due and any precautionary advice — "for example, if you can't take it with grapefruit juice," said Dua.
"We're not a doctor's office. We're here to guide and support."
"We can essentially take the information from that pill bottle and build your whole medical history," she added.
Based on the prescription information, Together may make preventive care suggestions or recommendations.
For example, if a patient takes metformin, the app would ask if the person has diabetes — and, if so, would recommend that the person get their kidneys checked.
AI TOOL HELPS DOCTORS MAKE SENSE OF CHAOTIC PATIENT DATA AND IDENTIFY DISEASES: 'MORE MEANINGFUL' INTERACTION
If a refill is available, the user can contact the pharmacy and request the medication.
In the current health care system, 80 million Americans with more than two chronic conditions consume 92% of the U.S. health care budget, said Together by Renee co-founder and CEO Nick Desai in a company press release.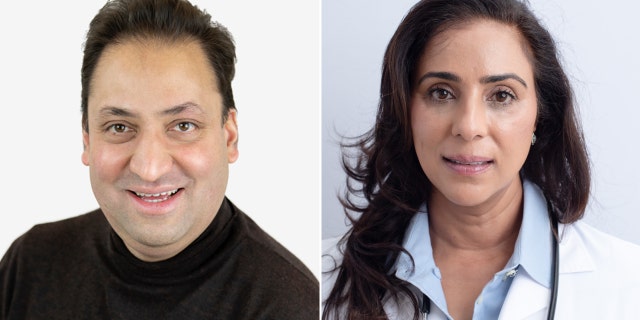 "Despite all the health tech 'innovation,' most people don't take their meds, get preventive exams, track their vitals or see their doctors in a timely manner," he said. "Together fixes that by making the most routine, annoying parts of health care as easy as ordering a pizza."
Since many older people may not embrace technology the way younger people do, the team designed Together to be as simple and user-friendly as possible, Dua said.
"We specifically made it so that there is no data entry."
"My parents, who are in their 80s, have no problem using this app," she said. 
"We specifically made it so that there is no data entry. That was the entire idea — that you could just scan your pill bottle and we could learn all about you."
HEALTH COALITION UNVEILS BLUEPRINT FOR USING A.I. IN HEALTHCARE: 'URGENT NEED'
Beyond filling prescriptions, the app also serves as a place to store the user's health care provider information, so that individuals can easily access each doctor's contact information and prescribed medications.
Beyond prescription refills, Together can also check a user's vital signs based on a selfie taken with the camera.
"We can check your blood pressure, your oxygenation level and your heart rate, based on the changes in color from the skin," Dua said.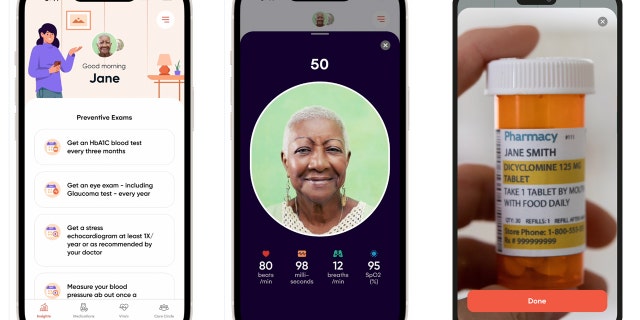 Studies have also shown that missed appointments can significantly increase the risk of "all-cause mortality," especially among those with mental health conditions.
With Together, patients or their caregivers can take photos of their appointment cards to automatically add them to the calendar.
"We believe you should be able to see that your parents are OK, so you can rest easy at night."
"The app might say, 'Here's the appointment you have coming up with your endocrinologist, so we'll add it to the calendar for you and we'll also share it with your daughter so she can drive you,'" Dua said as an example.
"These are all supportive ways in which the app is helping patients and their caregivers simplify routine tasks," Dua said.
NEW AI TOOL HELPS DOCTORS STREAMLINE DOCUMENTATION AND FOCUS ON PATIENTS
Many of the people most interested in Together are adults with aging parents, such as Dua, she said. 
"We are not living with our parents, but we're worried about them," she said. "And this allows us to share data with each other."
She added, "We believe you should be able to see that your parents are OK, so you can rest easy at night, then wake up in the morning and start again."
'Not a decision-maker'
The Together app is not designed to replace traditional health care, Dua pointed out.
"It's not a decision-maker. It's not designed to replace the doctor's office or a physician," she said. "We're not a doctor's office, but we're here to guide and support."
She went on, "This is solely for guidance for patients and their caregivers, and they can share their data with whomever they want."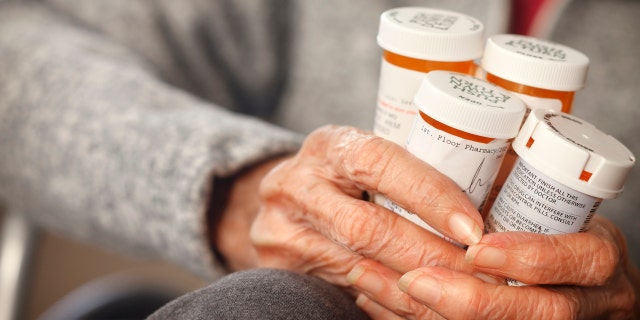 When the company first launched, the founders did a pilot of the app and specifically included doctors to get their input, Dua said.
"The doctors loved it — and as a doctor myself, I can vouch for this," she told Fox News Digital. 
"Every time I see patients, I give them four things to do. And when they come back to see me in three months, they've only done two of the four things."
With Together, said Dua, the software on the phone does virtually everything for patients.  
"The routine tests are getting done and the results can be shared with the doctor very easily," she said.
CLICK HERE TO SIGN UP FOR OUR HEALTH NEWSLETTER
The company is HIPAA-compliant, Dua explained, which means it doesn't share a user's data with anyone unless the patient has invited someone to see it. 
"We take privacy very seriously," she said. "It's also built into the way we use artificial intelligence — everything is de-identified and is used strictly for the purpose of support."
Additional features later this year
Together is currently available for free for Apple smartphones on the Apple App Store and will soon be available for Android smartphones on the Google Play Store, according to a company press release.
The company is also planning to roll out additional features for the app later this year.
Soon, users will be able to submit a picture of their insurance card to instantly see their plan's benefits, or upload patient intake forms and share them with their doctors.
CLICK HERE TO GET THE FOX NEWS APP
The AI will also be able to measure stress and anxiety through voice monitoring — and call a doctor or pharmacy for refills.