Frontrunner emerges in Barbie vs Oppenheimer battle for box office supremacy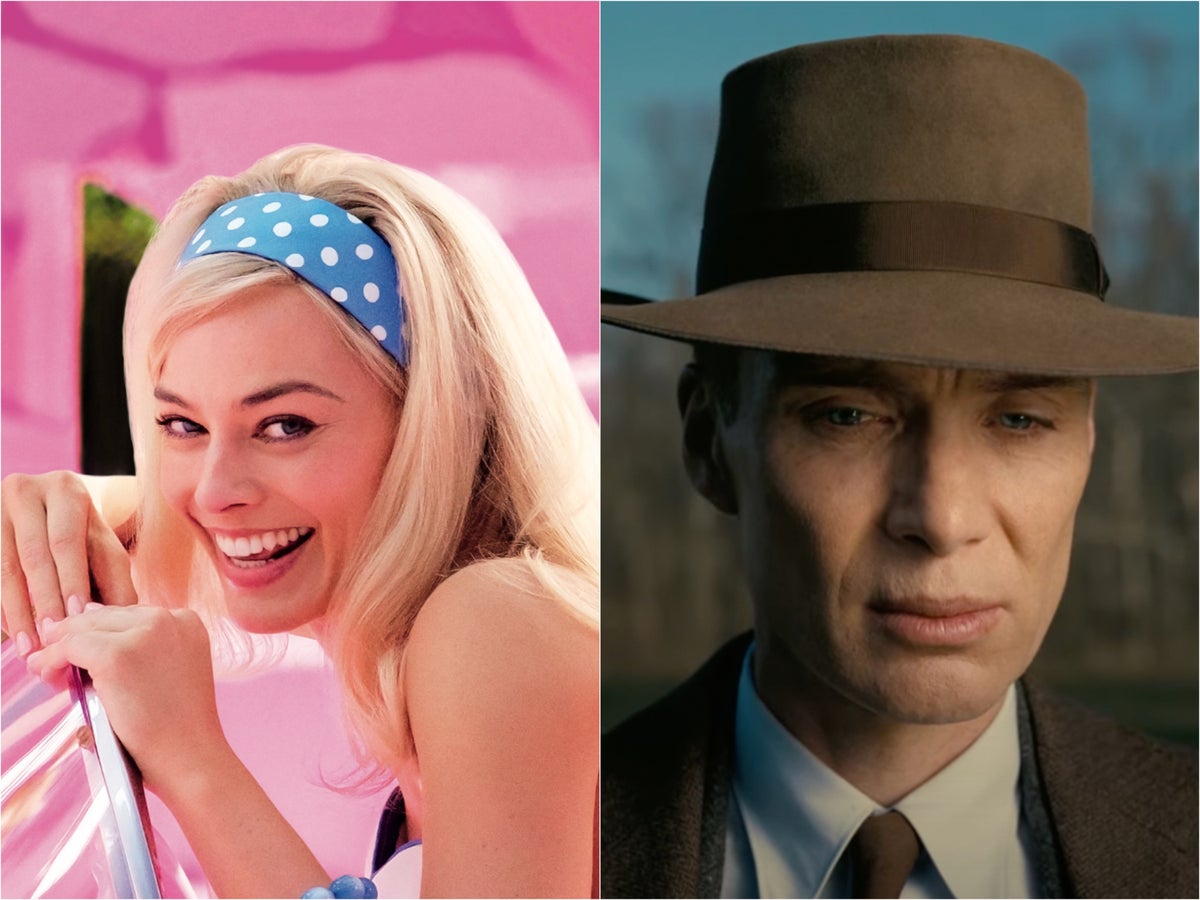 Barbie cast turn London Eye pink to celebrate film premiere
Hollywood feels more like the centre of the universe than ever this week as the arrival of the two biggest films of the year coincides with a historic actors' strike.
Anticipation for Greta Gerwig's Barbie and Christopher Nolan's Oppenheimer has reached a fever pitch ahead of their release in unison on 21 July.
While Oppenheimer's critical ratings have blown past Barbie with a near-perfect Rotten Tomato score, it's expected that the latter will, in fact, take over the former in ticket sales.
Barbie is estimated to earn $110m at the US box office during opening weekend, while Oppenheimer is set to take in $50m.
Axios has reported this week that movie theatres in Texas, Washington DC and Atlanta have already sold out of tickets for the Margot Robbie-led feature about the famous toy doll.
Oppenheimer's London premiere was cut short, however, as the cast left early in preparation for the SAG-AFTRA strike order, which was initiated hours after the event.