Have Thursday's By-Elections Left Keir Starmer Any Closer To 10 Downing Street?
Keir Starmer will deliver a major speech to Labour's National Policy Forum on Saturday fresh from a mixed night of by-election results.
Attended by hundreds of party staff, activists and union members, the three-day event in Nottingham is an important step on the road to drawing up Labour's manifesto for the next general election.
The message to those in attendance will be clear: Labour is on the right path, but more work is needed in order to seal the deal with voters.
Handily, the results in Selby and Ainsty, and Uxbridge and South Ruislip, provided ample evidence to support that approach.
While Labour managed to overturn a 20,000 Tory majority to pull off a historic win in North Yorkshire, they failed to topple the Conservatives' 7,000-vote advantage in Boris Johnson's former seat.
As one former Labour frontbencher told HuffPost UK: "Selby shows the potential to win big, but Uxbridge shows just how difficult it is."
There's little doubt that Sadiq Khan's decision to expand London Ultra Low Emission Zone (ULEZ) across the whole of the capital was the deciding factor in keeping Uxbridge blue.
Local voters are infuriated by the road pricing scheme and the Tories successfully turned the contest into a referendum on the policy.
For those around Starmer, it showed Labour cannot hope to win power if it ignores the views of ordinary voters.
One senior aide said: "ULEZ was coming up everywhere, and that bolsters what Keir has been saying about making ourselves a much smaller target for the Tories to hit.
"The result in Uxbridge showed that bad policies that aren't focused on our priorities can cause us problems.
"We're totally focused on the cost of living, but it was very difficult to make that argument in Uxbridge when the mayor is charging people £12.50 to go to work.
"Our focus should be on what an incredible result Selby was, but it would also be a mistake to ignore Uxbridge because there are proper lessons to be learned. You learn more in defeat than you do in victory.
"It's important that we continue to focus on changing the party and getting ourselves into the right place."
A senior backbencher said it would be a mistake to dismiss the Uxbridge result as a one-off based on specific local factors.
"The Tories will recognise now they can campaign as opponents of a Labour mayor or council or devolved government – on clean air zones in Lancashire, bin collections in Birmingham or the NHS in Wales," he said.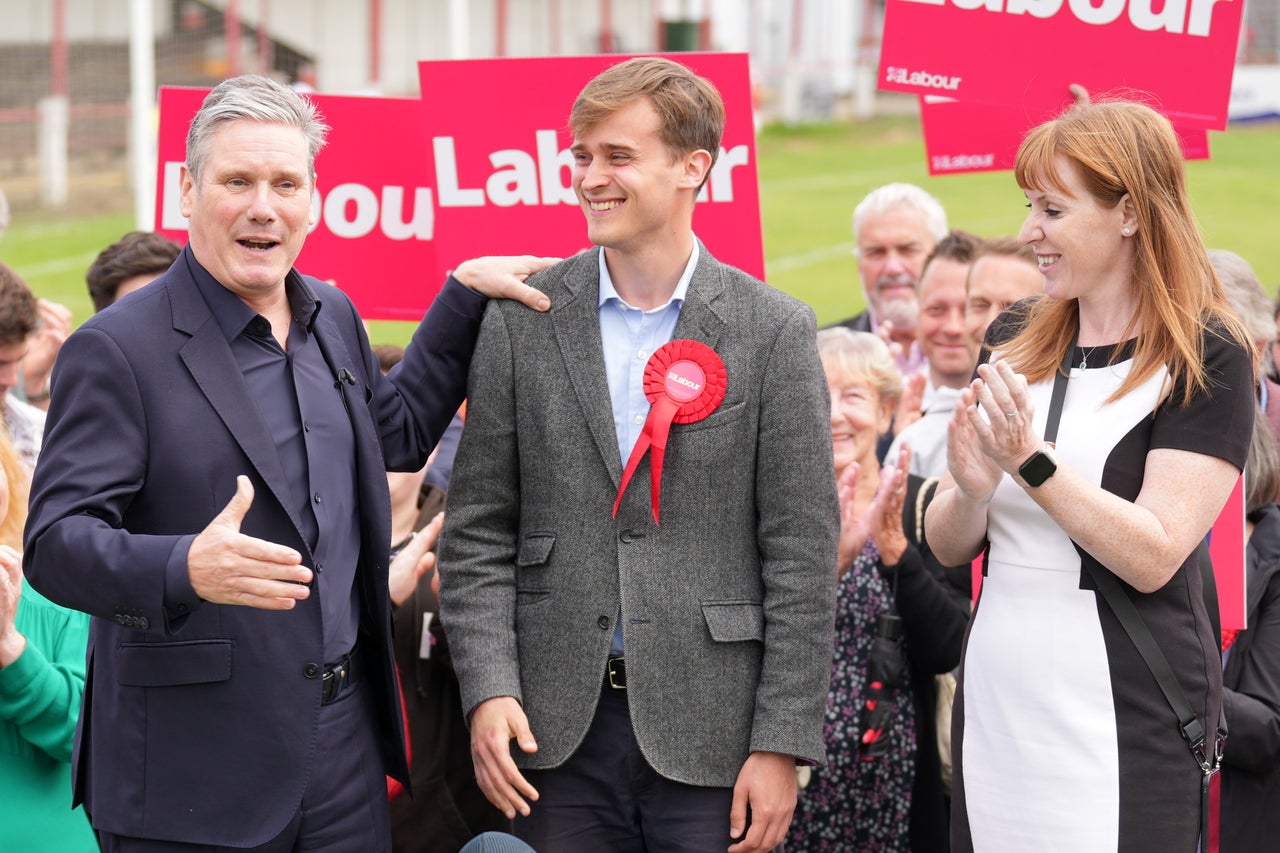 Nevertheless, the Tories can draw little comfort from what was another terrible night for Rishi Sunak.
As well as the defeat in Selby and Ainsty, the Conservatives also saw their 19,000 majority crumble as the Lib Dems surged to victory in Somerton and Frome.
"The overall pattern is quite clear," said a Labour source. "You can see from Selby and Somerton that the Tories are in an absolutely disastrous place."
A former Tory cabinet minister was more succinct, telling HuffPost UK: "We're fucked in the south west."
But a senior Conservative MP said that taken in the round, the results did offer the party some hope of recovery before the general election.
"I was in Selby for a couple of days and it was pretty bad with our people just saying they were staying at home," he said. "But there was no obvious shift to Labour.
"I think winning in Uxbridge gets the prime minister out of a hole as he was certainly laying the groundwork for three losses when he appeared in front of the 1922 committee this week."
The PM told the same meeting that in the autumn he will deliver a major speech setting out his "long term vision" for what he would do if the Tories win the next election.
Thursday's by-election results, alongside Labour's commanding lead in the national opinion polls, suggest that he may well be wasting his breath