'Congress needs to get some guts': Jason Chaffetz on unifying GOP against Bidens
Fox News contributor Jason Chaffetz told "America Reports" Friday that House Speaker Kevin McCarthy, R-Calif., and Senate Minority Leader Mitch McConnell, R-Ky., need to "get organized." Chaffetz said more Republicans need to "unify" and take a position on the Hunter Biden investigation and whether to impeach President Biden over it. The former congressman also criticized President Biden for denying knowledge on Hunter Biden's business deal, calling it a "total lie." 
FBI OFFICIAL TESTIFIES AGENCY KNEW HUNTER BIDEN LAPTOP WAS REAL
 
JASON CHAFFETZ:  That's a total fabrication – what the White House has said every single step of the way has been a complete and total lie. And you know what? Congress needs to get some guts. They need to get organized. I want to see Mitch McConnell standing there with Speaker McCarthy unified and get all Republicans. Why do they just leave it off to the side for a handful of Republicans to express frustration? I don't want to see a single other thing from this speaker and the minority leader until they actually unify and take a position and demand that these things happen. When that happens, things happen in Washington, D.C. But right now, nothing.
REPUBLICAN CALLS TO IMPEACH BIDEN GROW FOLLOWING RELEASE OF FBI DOCUMENT DETAILING BRIBERY ALLEGATIONS
 
Republicans immediately began lashing out at President Biden Thursday following the release of an unclassified FBI document detailing his alleged involvement in an international bribery scheme, with a number rallying for his impeachment.
Sen. Chuck Grassley, R-Iowa, released the FD-1023 form earlier in the day which detailed how Biden, along with his son, Hunter Biden, allegedly "coerced" Burisma CEO Mykola Zlochevsky to pay them millions of dollars in exchange for their help in getting the Ukrainian prosecutor investigating the company fired.
"Most corrupt family to ever live in the White House! Impeach!" Rep. Jim Banks, R-Ind., wrote on Twitter, while Rep. Lauren Boebert, R-Colo., wrote, "Read and understand just how deep the corruption goes. Biden should be thrown out of office. Impeach!"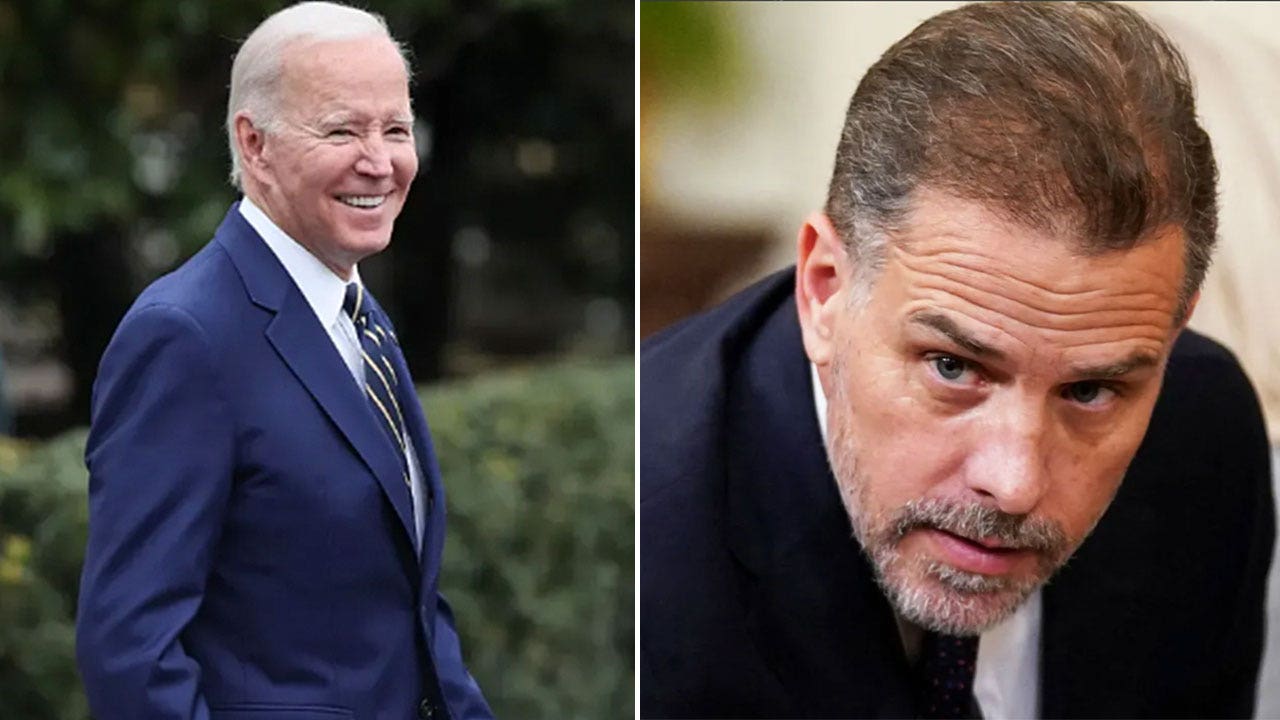 CLICK HERE TO GET THE FOX NEWS APP
Former Arizona gubernatorial candidate and conservative firebrand Kari Lake suggested the president was guilty of "extortion" and "treason" in addition to bribery, and claimed former President Donald Trump was impeached for Biden's "crimes."
Fox News' Brooke Singman and Brandon Gillespie contributed to this report.