El Cholo Restaurant Celebrates 100th Anniversary With Cancer Cure Fundraiser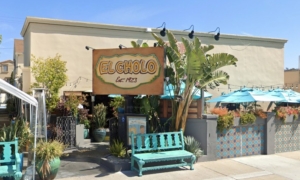 The owners of El Cholo are celebrating the Mexican restaurant's 100th anniversary by selling naming rights to its booths for charity.
The restaurant, which now has six locations across Southern California, is offering guests an opportunity to permanently put their names on 100 booths as part of an effort to raise $1 million for children's cancer research.
The Salisbury family, which now owns the chain, is selling naming rights for each booth at $5,000. A plaque with the donor's name will be placed on the booth.
For $25,000, donors can purchase exclusive naming rights to a dish to be served at all El Cholo locations.
Donations will benefit children's cancer research at Children's Hospital Los Angeles and Orange County.
It's unclear how much El Cholo has raised since announcing the fundraiser in April. Representatives did not return a request for information by press time.
Having opened in 1923 by Rosa and Alejandro Borquez after the couple moved from Sonora, Mexico to the States, El Cholo remains one of the oldest Mexican restaurants in Los Angeles.
In light of its lasting history in Los Angeles, the eatery was honored earlier this year by the city, during which the intersection of Western Avenue and 11th Street—where the original restaurant is located—was dedicated as Alejandro and Rosa Borquez Square.