Florida girl badly burned by McDonald's Chicken McNugget gets $800,000 payout
An eight-year-old girl badly burned when a Chicken McNugget fell on her leg has been awarded $800,000 (£623,000) compensation.
Warning: Pictures of the burn are below
It happened in 2019 as her mother pulled away from a drive-thru McDonald's near Ford Lauderdale in Florida.
The snack caused second-degree burns to Olivia Caraballo, who was four at the time, and on Wednesday a jury decided on the payout amount.
Her mother, Philana Holmes, said Olivia had screamed in pain from the back seat as the nugget got stuck between her thigh and the seatbelt.
Photos of the burn and recordings of her screams formed part of the case, which found McDonald's and the franchisee liable in May.
Ms Holmes said staff at the Tamarac outlet hadn't warned that the nuggets would be especially hot, and lawyers argued over whether they were heated to 71C (160F) or more than 93C (200F).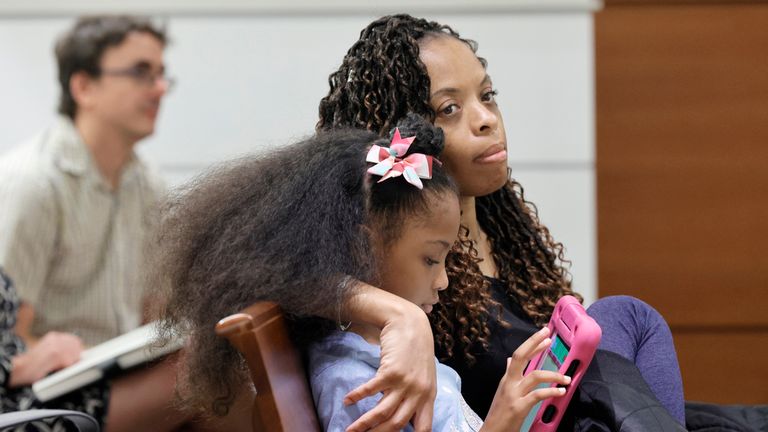 McDonald's said it heated the nuggets hot enough to prevent salmonella and that it couldn't control what happened to them once they were handed over.
The family had asked for $15m (£11.67m), but a jury settled on less than a million.
McDonald's lawyers argued the girl's discomfort ended when the wound healed after about three weeks and said she had no lasting trauma.
"She's still going to McDonald's, she still asks to go to McDonald's, she's still driving through the drive-thru with her mom, getting chicken nuggets," said defence lawyer Jennifer Miller.
"She's not bothered by the injury. This is all the mom."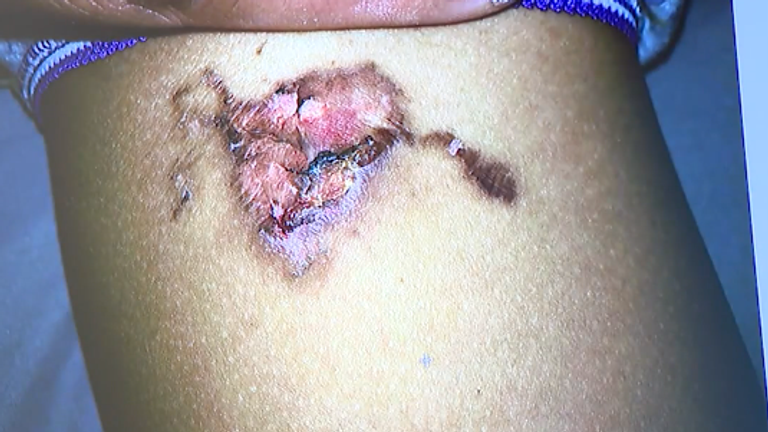 Ms Holmes said outside court she was "happy that they listened to Olivia's voice" and that the $800,000 was "more than fair".
In the 1990s, in a case attracting much attention, McDonald's paid $2.7m (£2.1m) after a US woman was scalded when her coffee spilled on her lap.