He Came Face to Face With an Alleged Serial Killer; 12 Years Later, His Tip Helped Crack the Case
NEW YORK—In the winter of 2010, shortly after police discovered the remains of his roommate and three other women buried on a remote stretch of Long Island shoreline, Dave Schaller provided detectives with a description of the person he believed to be the killer.
More crucially, Mr. Schaller told them about his truck.
The man they were looking for was a towering, Frankenstein-like figure with an "empty gaze" who drove a first-generation Chevrolet Avalanche, Mr. Schaller recalled telling investigators. The man's size stuck out, as did his unusual pick-up truck, which he'd used to flee the house Mr. Schaller shared with Amber Costello.
On that night, Mr. Schaller said he came home to find the stranger threatening Costello, an occasional sex worker, who had locked herself in the bathroom. The two men came to blows, with the hulking intruder eventually leaving in the truck.
Prosecutors say Costello was last seen alive on Sept. 2, 2010, as she left her home to meet that same client. A witness saw a dark-colored truck drive by the house again shortly after she left.
"When they told me she was dead, he was the first person who jumped in my head," Mr. Schaller told The Associated Press. "I've been picturing his face for 13 years."
On July 14, police arrested Rex Heuermann on charges of killing Costello and two other women, Melissa Barthelemy and Megan Waterman. He is the prime suspect in the death of a fourth woman, Maureen Brainard-Barnes. Mr. Heuermann, an architect who worked in Manhattan, has pleaded not guilty to the charges.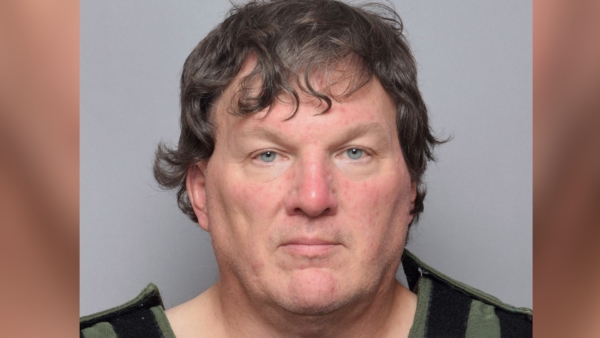 The arrest marked a stunning breakthrough in the hunt for a serial killer who had eluded investigators and whose crimes gripped Long Islanders since the bodies of four women—all of them sex workers—were found wrapped in burlap near Gilgo Beach.
Within months, the remains of six other bodies, including a toddler, were discovered elsewhere along the same beach highway. Mr. Heuermann has not been accused in any of those cases. Police have said the deaths may be the work of multiple killers.
The arrest has brought a measure of relief to families of the victims at a moment when the trail appeared to have gone cold. But as new details emerge about how police finally caught the alleged killer, they've also raised questions about whether investigators adequately pursued a key lead—Mr. Schaller's description of the stranger and his truck—that may have helped solve the case sooner.
"This was crucial information, and I don't know why they didn't share it," said Rob Trotta, a county legislator who worked as a Suffolk County Police detective until 2013. "They made some serious blunders here."
Suffolk County District Attorney Ray Tierney, who inherited the investigation when he took office in 2022, said the key to unraveling the case was the description of the truck, discovered by a state investigator after the launch of a new task force formed to take a fresh look at the evidence.
When they ran it through a vehicle records database, one of the results turned up a hit: A man who owned a Chevy Avalanche lived in a neighborhood that investigators were already zeroing in on as the suspect's likely location because of a sophisticated analysis of cellphone location data and call records. Mr. Heuermann fit the physical description provided by Mr. Schaller, too: He was 6 feet, 4 inches (193 centimeters) tall and weighed 240 pounds (109 kilograms.)
Mr. Tierney told the AP he did not know why police had not run a search earlier, but suggested the piece of information may have been "lost within a sea of other tips and information."
He stressed there were other elements that ultimately helped investigators arrest Mr. Heuermann, including new technology that helped match samples of DNA to the suspect.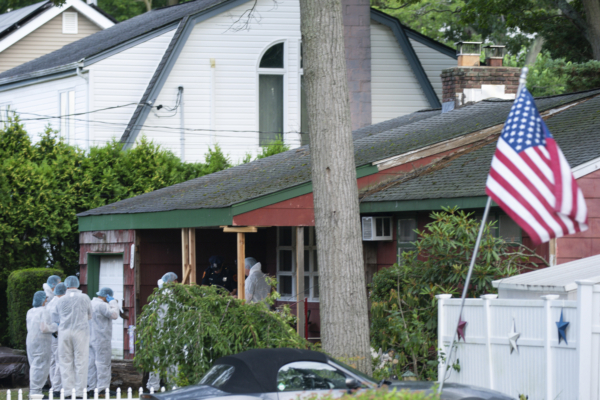 "What solved this case was a lot of dedicated investigators, analysts, and attorneys from a bunch of agencies getting together and collaborating," he said.
But for Mr. Schaller, any feelings of relief over the arrest were soon eclipsed by anger and confusion.
Speaking out for the first time since the arrest, he said he had met with homicide detectives on multiple occasions during the initial years of the investigation.
During one of their final meetings, roughly two years after the women went missing, he said he picked the truck's model out of a line-up of photographs provided by the detectives.
"I gave them the exact description of the truck and the dude," he said. "I mean come on, why didn't they use that?"
According to a vehicle history report, Mr. Heuermann bought the pickup—a dark green, first-generation edition—at a Chevrolet dealer on Long Island in 2002 and transferred ownership to his brother, Craig, in South Carolina in 2012.
Authorities seized the vehicle last week. In a search warrant, they said they were looking for other clues in the vehicle or at property the brothers owned in Chester County, South Carolina, such as DNA, fluids, fingerprints, phones, and what they described as possible "trophies" that may have belonged to the victims—clothing, jewelry, Bibles, or photos.
Investigators said they were also looking for any electronics, video recordings, and writings related to the killings; burlap; duct tape; guns and ammunition; cutting tools; and a specific type of paper towel from the Bounty Modern Print Collection.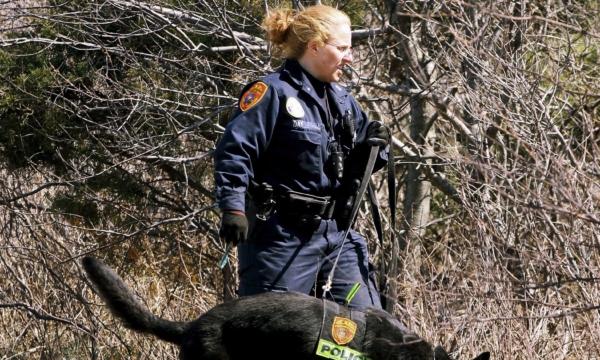 While it's not clear whether investigators pursued the tip about the vehicle before last year, those involved in the case pointed to fierce divisions between the various law enforcement agencies—as well as overlapping scandals that engulfed Suffolk County—as a potential explanation for a key clue slipping through the cracks.
Shortly after taking over the Suffolk County police department in 2012, James Burke moved to end cooperation with the FBI amid federal scrutiny of his own misconduct.
Four years later, Mr. Burke was sentenced to 46 months in prison after he was found to have conspired to cover-up his beating of a man who had discovered sex toys and pornography inside his car.
The federal inquiry would also lead to prison sentences for Suffolk County District Attorney Thomas Spota, who oversaw the early years of the Gilgo Beach case, as well as the county's top anticorruption prosecutor, Christopher McPartland.
"This was a dark cloud over the community," recalled Tim Sini, who succeeded Mr. Burke as police commissioner and later became the county's district attorney.
Mr. Sini said he inherited an investigation that was "in disarray," with detectives blocked from cooperating not only with federal investigators, but with the neighboring police department in Nassau County, where Mr. Heuermann lived.
He declined to say if he knew about the description of a suspect and its vehicle, but noted that his office invested heavily in technology that allowed investigators to track data from cellphone towers used by the suspect's burner phone.
The arrest, Mr. Sini said, was the result of painstaking detective work that spanned multiple administrations and relied on a wide range of evidence. But, he added, "I wouldn't call it a major success. The case should've been solved earlier."