Jeremy Clarkson warns some bottles of his Hawkstone Cider are at risk of exploding
Jeremy Clarkson has warned some bottles of his Hawkstone Cider might explode.
The former Top Gear presenter, who owns the craft drink brand, warned there had been a "massive cock-up" in a sweary Twitter update.
He wrote: "If the cap has the code L3160, open it underwater, pour it away and get in touch for a refund."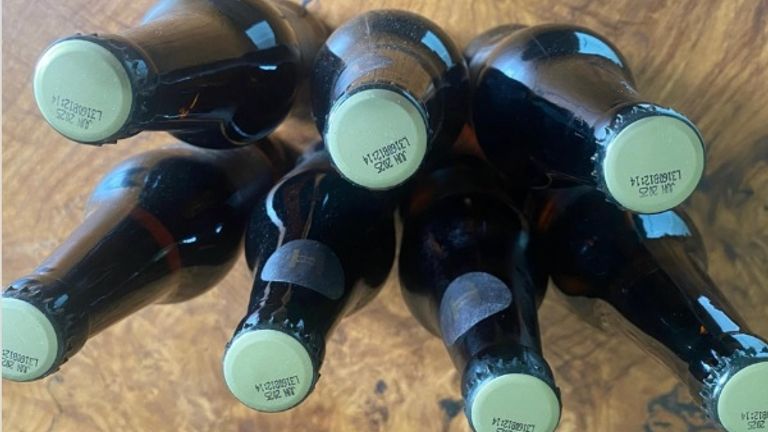 Clarkson stressed that Hawkstone Beer is "fine and still delicious" – and "almost all" cider bottles are unaffected.
On Instagram, Hawkstone explained that "a small amount" of cider had over-fermented.
"Take a photo of the caps and we will send you a fresh batch or a refund," the company added.
The drinks brand was launched in 2021, with its primary ingredients coming directly from Clarkson's Diddly Squat farm in Chipping Norton.
His attempt to run a farm has now been turned into an Amazon Prime TV show.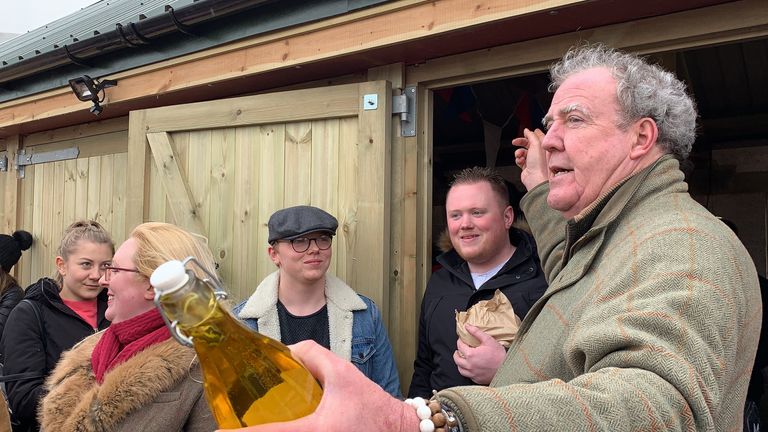 Clarkson, who purchased the farm in 2008 and started running it himself in 2019, got a frosty reaction from some villagers when he sought to expand the business with a farm shop and restaurant.
Clarkson also presents Amazon Prime TV series The Grand Tour with his former Top Gear co-stars Richard Hammond and James May.