Kashmiri girl, 11, makes rare plea to meet rebel father jailed in India
The eleven-year-old daughter of a prominent Kashmiri rebel leader who was sentenced to life in prison in neighboring India issued an emotional appeal on Thursday, urging New Delhi to allow her to meet her ailing father.
Razia Sultan, the daughter of Mohammed Yasin Malik, 57, made this emotional demand after she was allowed to address the regional legislative assembly in Muzaffarabad, the capital of Pakistan-administered Kashmir.
"I was only two years old when I met my father. I have now turned 11," she said in a televised speech. "I miss my father like anything. I crave to hear his voice."
PAKISTAN, IRAN TO WORK TOGETHER TO STOP MILITANT BORDER ATTACKS
Sultan said she would hold Indian Prime Minister Narendra Modi responsible if any harm was caused to her father. She said she hoped that one day her father would be released, and he had been wrongly sentenced in a "fake case."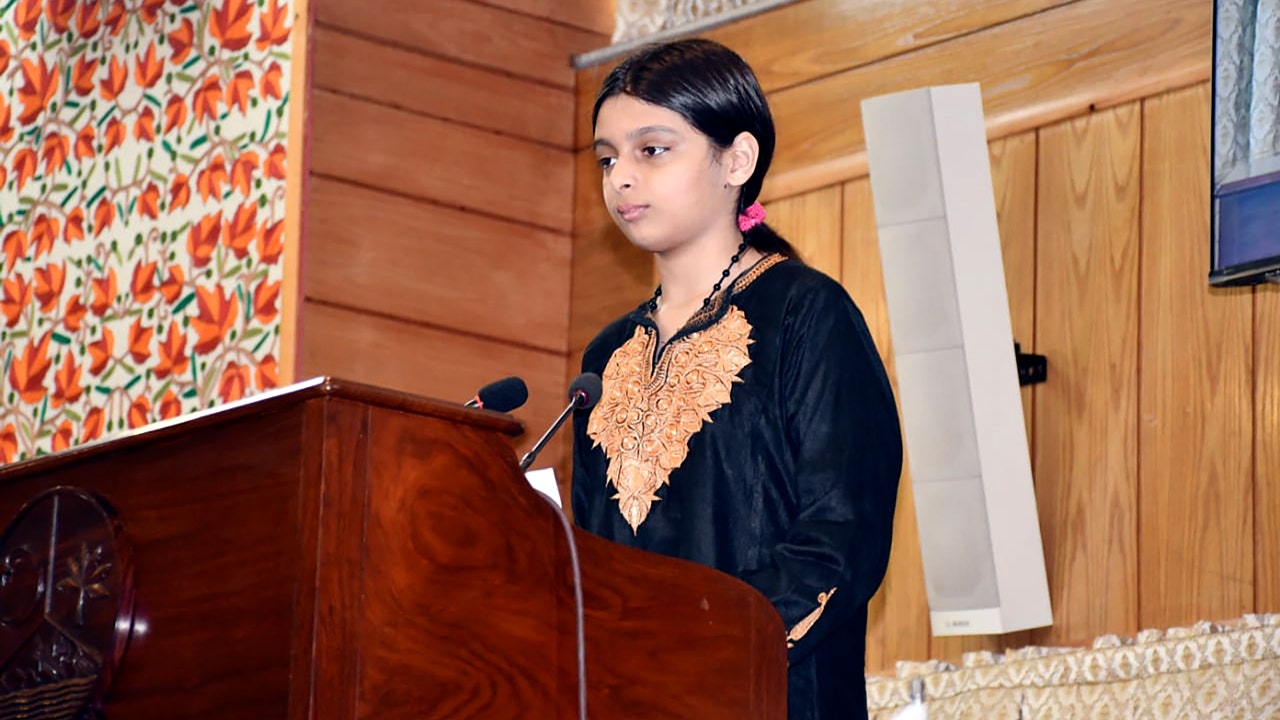 Malik was arrested in 2019 and was sentenced to life in prison last year by an Indian court on charges of terrorism and sedition. His arrest triggered clashes between protesters and police in the Indian-controlled portion of Kashmir. Two months ago, the Indian National Investigation Agency had also approached the New Delhi High Court seeking the death penalty for Malik. The court has yet to rule on that.
During his trial, Malik protested the charges against him, saying was a freedom fighter. "If seeking azadi (freedom) is a crime, then I am ready to accept this crime and its consequences," he told the judge ahead of his conviction.
HUMAN RIGHTS ADVOCATES RAISE ALARM OVER PERSECUTION OF INDIAN CHRISTIANS FOLLOWING MODI'S US VISIT
Malik for years had headed the banned Jammu and Kashmir Liberation Front, one of the first armed rebel groups in Indian-controlled Kashmir, but he later shifted to a peaceful struggle to seek an end to Indian rule in Kashmir.
In 2009, Malik traveled to Pakistan, where he married Mushaal Hussein, and he has only one daughter.
Kashmir is divided between Pakistan and India and is claimed by both in its entirety. The countries have fought two of their wars over Kashmir. Rebels have been fighting since 1989 for Kashmir's independence from India or its merger with Pakistan.
CLICK HERE TO GET THE FOX NEWS APP
Most Muslim Kashmiris support the rebel goal of uniting the territory, either under Pakistani rule or as an independent country.