New Zealand gunmen targeted his former coworkers in Thursday shooting: court records
The two men gunned down at a New Zealand construction site had worked alongside the shooter, police said Friday, and court records showed man had been convicted of domestic violence for attacking a girlfriend.
New Zealanders were still in shock at Thursday's rare shooting, which closed part of downtown Auckland hours before the opening game of the Women's World Cup soccer tournament, which was held under increased security. Police didn't say if there was an immediate trigger for the man's rampage, although some media reported he had recently been fired from his job at the site.
The gunman stormed the high-rise building in the early morning, opening fire on terrified workers. He was found dead after a police shootout.
NEW ZEALAND GUNMAN STORMED CONSTRUCTION SITE, KILLING MULTIPLE PEOPLE, INJURING OTHERS: POLICE
An officer who was shot and wounded remained hospitalized in stable condition Friday. Three civilians also remained hospitalized with non-life-threatening injuries, while two more had been released from hospital, authorities said.
Police told The Associated Press they had yet to formally identify the gunman but did not dispute reports it was Matu Reid, 24, who was serving a home detention sentence but had an exemption to work at the building site.
Court records obtained by news organization Stuff show Reid was found guilty of domestic violence after beating his then-girlfriend in 2021. The records indicate he used weapons including scissors and a wine bottle, punched her, kicked her in the stomach and squeezed her throat for about 10 seconds, causing her to fear for her life.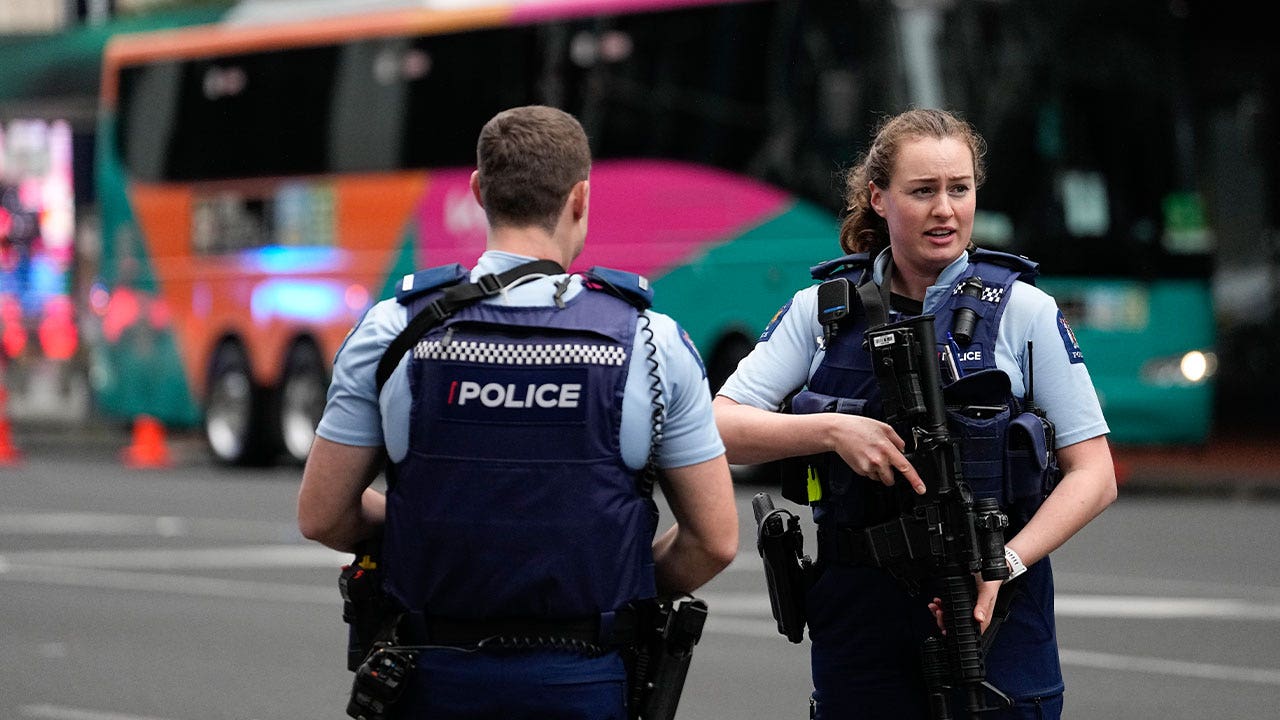 The woman escaped from Reid and called police from a gas station.
A judge in March sentenced Reid to five months in home detention.
"I do not want to send a young man like you, with a limited history, to prison," the judge said in his sentencing notes. "I think it would be counterproductive and actually set you down the wrong path."
New Zealand Prime Minister Chris Hipkins said the shooting was an isolated act, and the FIFA tournament opened as scheduled Thursday night with a game between the home team and Norway.
NEW ZEALAND WINS FIRST-EVER WOMEN'S WORLD CUP MATCH, HOURS AFTER GUNMAN KILLS 2 IN AUCKLAND SHOOTING
More than 40,000 people, including the prime minister, attended — the largest crowd to ever watch a soccer match in New Zealand. It ended with an historic win for the home team, its first in a World Cup game.
New Zealand has tight gun laws, imposed in 2019 after the country's worst mass shooting prompted a sea change in attitudes toward guns. In that attack, a shooter killed 51 Muslim worshippers at two Christchurch mosques during Friday prayers.
The prime minister at the time, Jacinda Ardern, vowed to ban most semiautomatic weapons within a month and she succeeded, with only a single member of Parliament voting against the ban.
CLICK HERE TO GET THE FOX NEWS APP   
A subsequent buyback scheme saw gun owners hand over more than 50,000 of the newly banned weapons to police in exchange for cash.
Police said the gunman in Thursday's attack had used a type of shotgun that is not banned under the new laws. But he didn't have a gun license and so shouldn't have been in possession of a firearm, police added.