Oklahoma mother and 3 children dead after hourslong standoff, police say
The National Suicide Prevention Hotline can be reached at 800-273-8255, or by texting TALK to 741741.
Oklahoma police are investigating after a woman and her three children were found dead following an hourslong standoff in a Verdigris home on Thursday.
The victims have yet to be identified, and there has been no confirmation of the children's ages.
The standoff began in the small town northeast of Tulsa at around 4 p.m. Thursday, when police officers on patrol in the area were flagged down by a firework erupting outside a home, Oklahoma State Bureau of Investigation (OSBI) spokesperson Hunter McKee said.
"It was at that time that officer knew that there was something wrong, went to investigate, called for backup," McKee said.
BODYCAM CAPTURES FINAL GUNSHOT FROM APPARENT MURDER-SUICIDE OF NASCAR DRIVER JIMMIE JOHNSON'S IN-LAWS, NEPHEW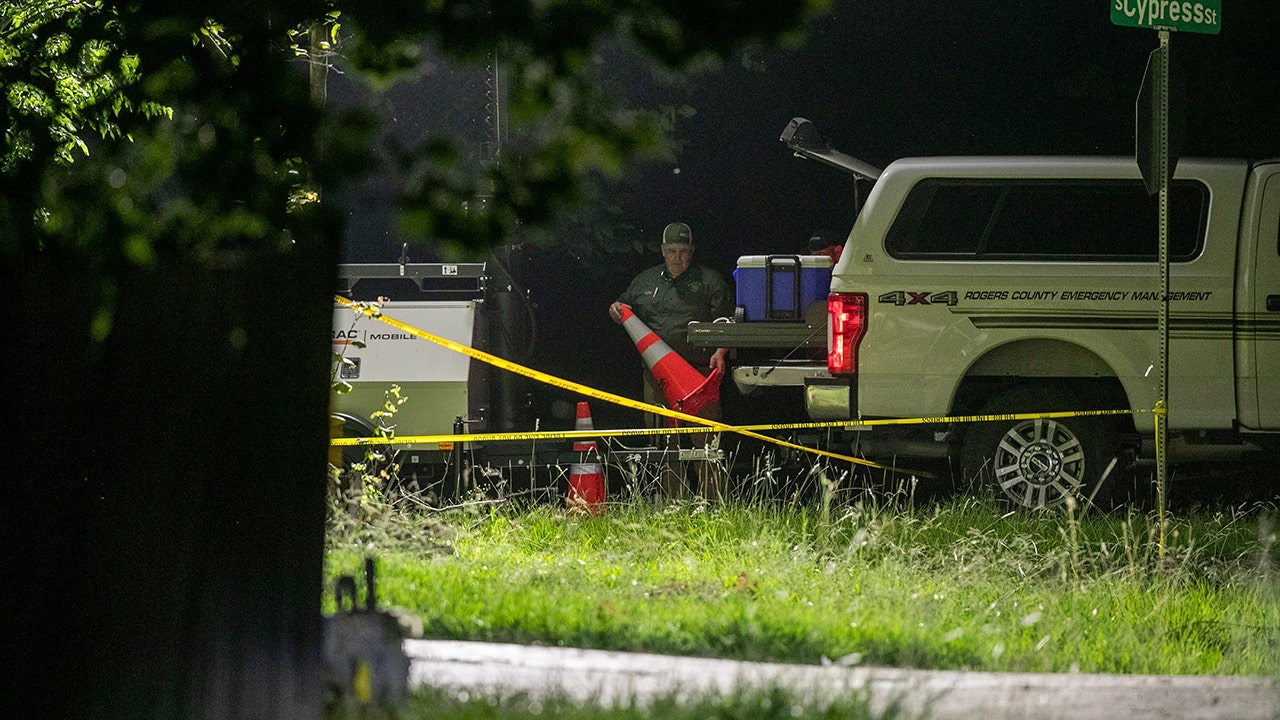 The officer saw what Police Chief Jack Shackleford described to The Associated Press as a Roman candle firework and found a woman and two children locked in a garage.
The woman said she had taken another child to the home for a supervised visit and was met by an armed woman who took the child and locked the woman and two other children who were with her in the garage, Shackleford said.
The officer saved the woman and then called for reinforcements, according to FOX 23 News. 
Several police agencies responded to the scene, including a SWAT team from the Cherokee Nation. A three-hour standoff ensued with no response from the armed suspect inside the home.
HOTEL RESTAURANT SHOOTING IN DOWNTOWN POLISH CITY LEAVES 2 MEN DEAD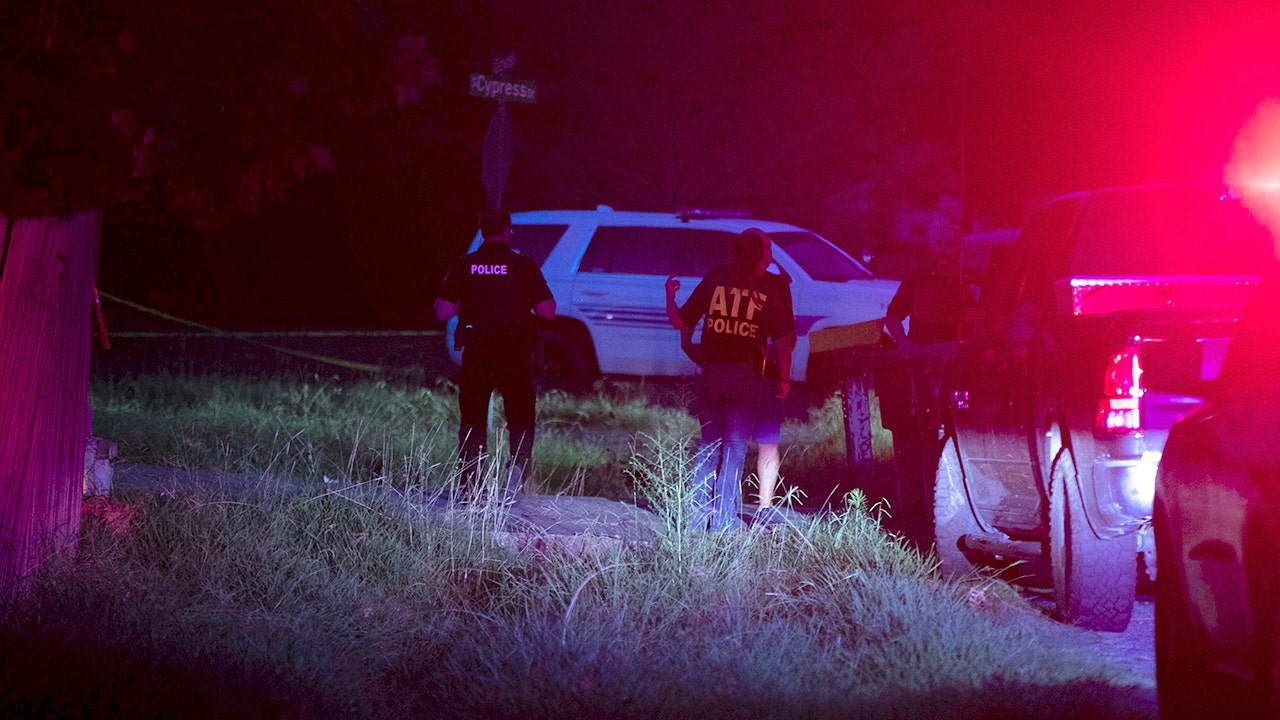 The standoff ended when police entered the home and found the adult woman and three children dead with gunshot wounds. 
Authorities said a handgun was recovered at the scene, and the killings are being investigated as a murder-suicide. 
Police told FOX 23 that officers had been called to the house several times before for domestic and mental health incidents. It is unclear how the two women knew each other. 
OSBI is handling the ongoing investigation.
FLORIDA TEACHER'S CAUSE OF DEATH REVEALED IN MURDER-SUICIDE
The bureau told Fox News Digital that more information will be available in a press release later this afternoon. 
There are nearly 600 murder-suicides each year in the United States, accounting for 1,000 to 1,500 deaths, according to the Violence Policy Center, a nonprofit group that tracks gun violence and advocates for gun control. Sixty-five percent of these events involve intimate partners and 81% occur in the home. 
CLICK HERE TO GET THE FOX NEWS APP
According to the Gun Violence Archive, there have been 382 murder-suicide incidents in the U.S. so far this year as of July 21. This follows 670 such reported incidents in 2022, up from 594 in 2021 and 570 the year before, putting 2023 on track to exceed last year's total.