Politician urges action after he's mocked for losing pants during speech: 'must respect the disabled'
A Mexican politician has urged his fellow lawmakers to pass a bill that will punish people who mock disabled individuals, after he was ridiculed for an incident during a public speaking event, which he claimed had occurred due to a necessary surgical procedure to handle his condition.
"The media in my state took it upon themselves to bully me, they already did it to me," Javier Borrego, member of parliament for the left-wing National Regeneration Movement (MORENA) party, told a Spanish outlet Zocalo. "It's not worth it, my family suffered shame, many close friends, relatives, were singled out for the ridicule of their father, the federal representative."
"We must respect the disabled," he demanded, adding that "issues of the disabled must be respected, especially when there are families involved."
Borrego took the microphone and approached the crowd during the July 16 event, speech notes in hand, when his pants suddenly dropped to his ankles, and he was left scrambling to cover up. His colleagues started laughing as he apologized to the crowd for the wardrobe malfunction, Jam Press reported. 
GEORGIA FATHER REUNITES WITH DAUGHTER RESCUED FROM MEXICO 2 YEARS AFTER KIDNAPPING BY GIRL'S MOTHER
Borrego said that it could have happened "to anyone," and he explained that he had had had surgery for a spinal condition that has long plagued him, and that he had lost significant weight, leaving him with baggy clothing and a belt that didn't fit him right.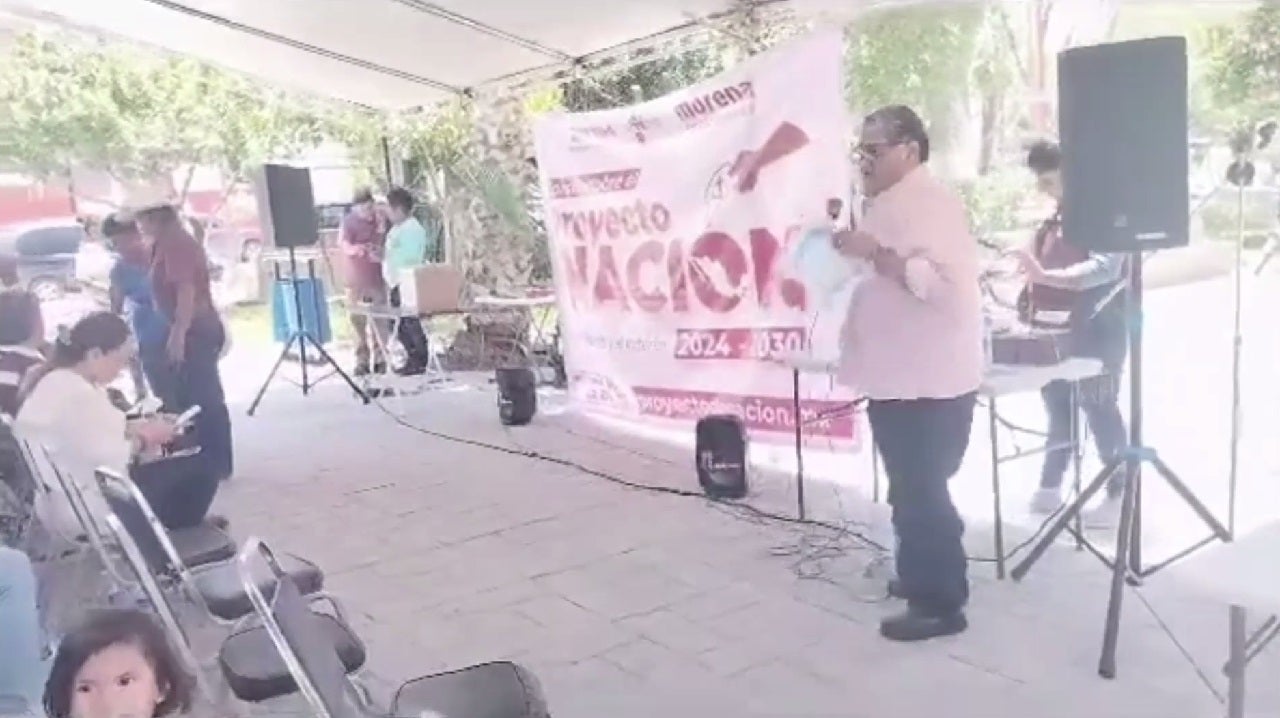 Borrego announced his plan to introduce a guarantee to sanction anyone mocking the disabled so that "no citizen" suffers similar embarrassment. He revealed that several fellow senators have given him suspenders to prevent future mishaps.
MEXICO WINS CONCACAF GOLD CUP WITH LATE GOAL OVER PANAMA
To make matters worse, the speech he had planned to give was part of the party's election campaign launch, part of the "National Project 2024-2030."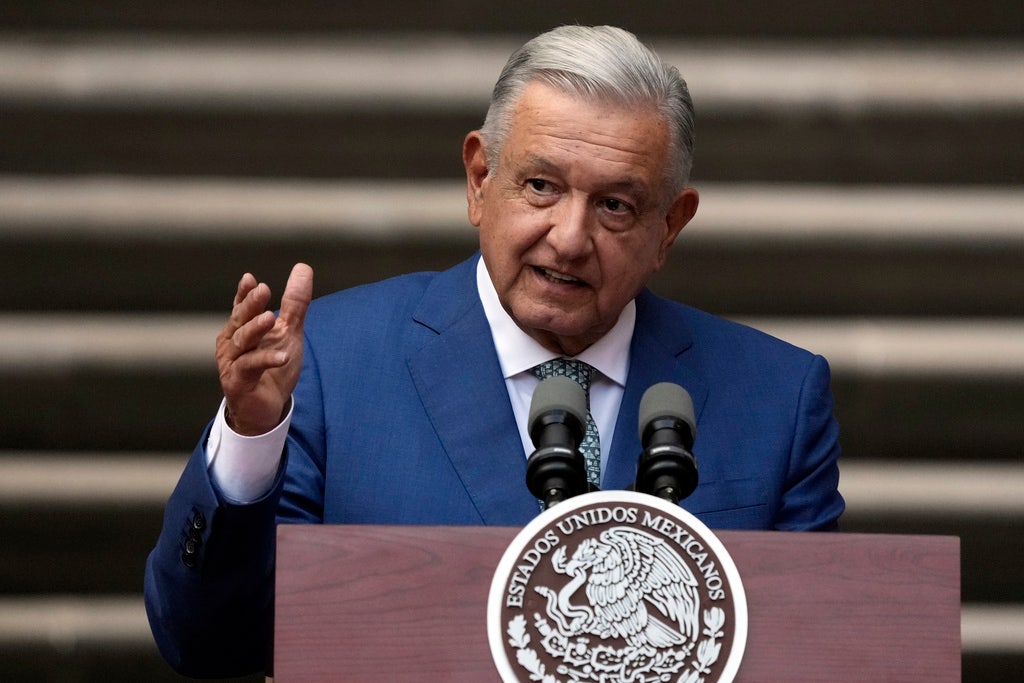 The 2023 election season has already proven vital as Mexican President Andres Manuel Lopez Obrador looks to shore up his party's control ahead of handing over power to a successor next year. 
US PUSHES WORKERS' RIGHTS IN MEXICO AMID LABOR MARKET BOOM
Obrador's MORENA party controls about two-thirds of all regional governments in Mexico, showing the immense support his party has in the country. He routed the opposition party PRI to win his presidency in 2018, then proceeded to dismantle PRI's control in the country and replace it with his own.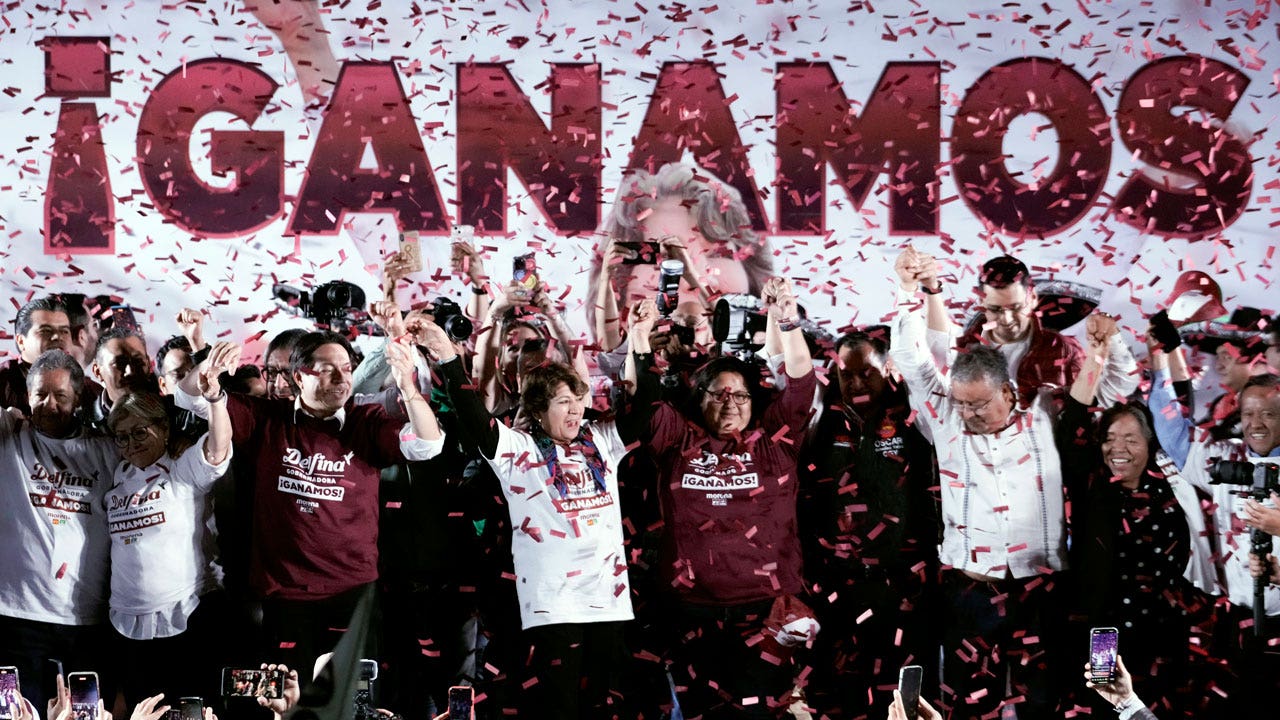 PRI continues to fight back for control, but a key election in the State of Mexico – the most populous state in the country – gubernatorial race last month saw MORENA win despite tight margins. 
MORENA's candidate Delfina Gomez will take over as the state's first female governor, with many considering PRI's decades-long rule of the state synonymous with the corruption in the government, according to Reuters. 
CLICK HERE TO GET THE FOX NEWS APP
Mexico City's mayor, Claudia Sheinbaum, is poised to stand as MORENA's presidential candidate in the upcoming election, followed closely by Foreign Minister Marcelo Ebrard. Sheinbaum is closely identified with Obrador and his policies.