Republican Governor Points Out A 'Huge Opportunity' For Trump's Rivals
New Hampshire Governor Chris Sununu highlighted a "huge opportunity" for Republican candidates on Saturday as he gave his two cents on a dip in former President Donald Trump's polling numbers in his state.
"When you have an incumbent president that's sitting under 40%, that's a huge opportunity for everybody else," said Sununu, who had teased a 2024 presidential bid but ultimately passed on a campaign.
The governor and frequent critic of Trump noted that the poll shows "60-plus percent" of voters are not with the former president in the state, claiming that part of Trump's performance in the poll is due to sympathy for "political attacks" against him.
He told Fox News' Neil Cavuto that rival candidates have to go after Trump as they set their sights on their party's nomination.
"Either you're willing to swing, you're willing to give the punch and take the punch and show leadership, or you're kowtowing," said Sununu.
"I don't understand the politics of it because you're not going to get a Trump voter, right? They're with Trump. If the base is with Trump, the base is with Trump. He's still going to be in the race. So you've got to find your own path. … You've got to go through him. You can't go around him. They tried that in '16, they tried to avoid the controversy. Leadership takes it head-on."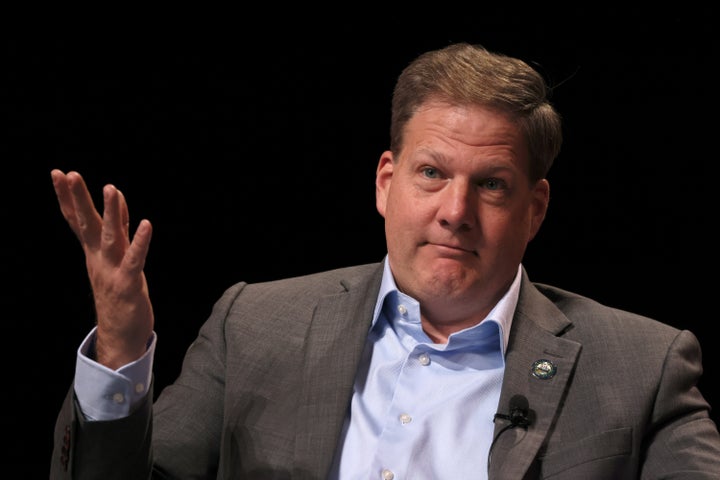 The governor announced on Wednesday that he won't seek reelection in 2024 as his state prepares for its presidential primary next year, according to The Associated Press. He vowed to be an "aggressive proponent of everybody else" besides Trump in the primaries.
"Donald Trump does not represent the Republican Party. He might be our nominee, but he doesn't represent the future. He's yesterday's news," he said.