Russia testing Biden resolve in Syria amid string of 'unprofessional' incidents
Russian forces in Syria have continued to harass U.S. forces and interrupt American operations in the country, engaging in "unprofessional" conduct that the U.S. has so far been unable to deter.
"The Russians are clearly attempting to harass U.S. efforts, surveillance efforts and military efforts, inside of Syria," Bill Roggio, managing editor of Long War Journal, told Fox News Digital. "The Russians are attempting to put pressure on the U.S. to leave Syria in order for the Russians to gain further prominence there."
Roggio's comments come just days after a Russian fighter jet buzzed a U.S. surveillance craft in the skies over Syria, an incident that put the lives of the four American crew members in danger, according to the Pentagon.
RUSSIAN FIGHTER JET BUZZES MANNED US WARPLANE OVER SYRIA, THREATENING CREW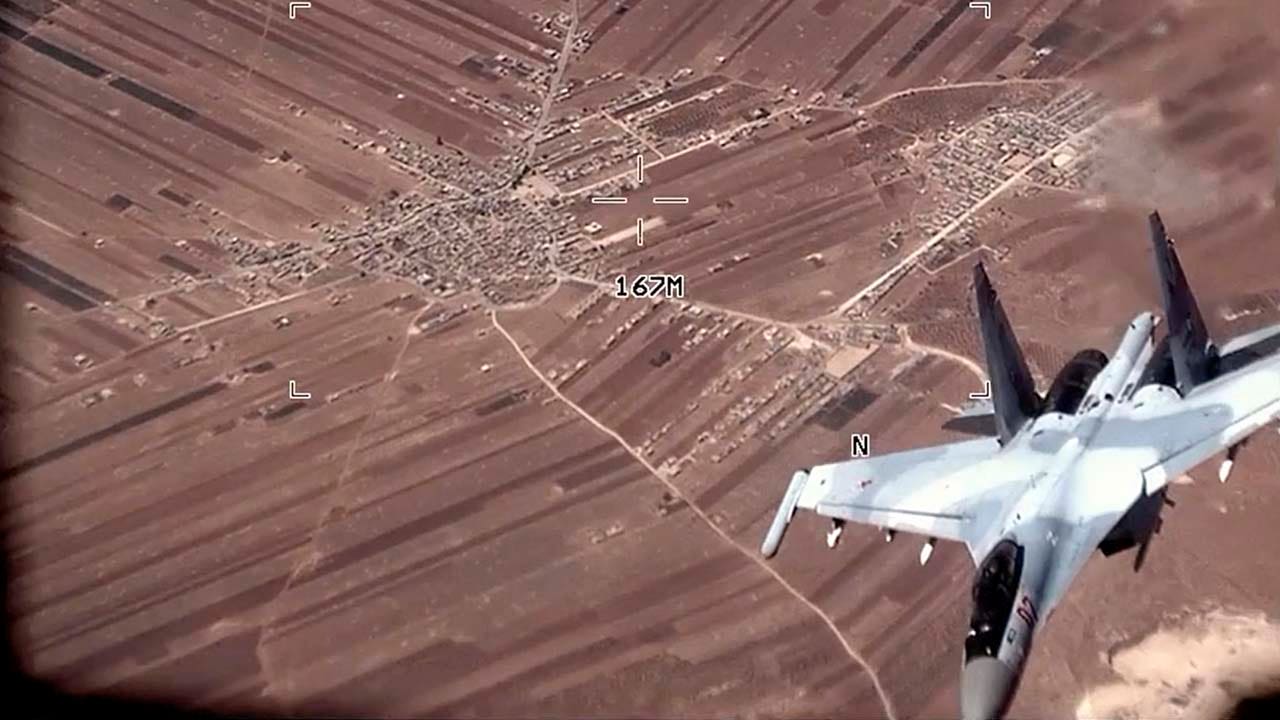 The close call was just one in a string of incidents in Syria in which Russian troops have tested their American counterparts with seemingly no fear of consequences. Earlier this month, the Pentagon released footage that showed Russian aircraft flying close to and deploying flares around multiple U.S. drones. A day earlier, Russian SU-35 fighters flew right into the flight path of U.S.-operated MO-9 Reaper drones and forced the unmanned aircraft to take evasive action.
The Pentagon later revealed that the harassed drones were the same aircraft that were used the day before on a strike in eastern Syria that killed ISIS leader Usamah al-Muhajir.
In two more incidents this month, Russia flew an intelligence mission over a U.S. military garrison and intercepted a MQ-9 drone the same day a Russian aircraft flew over the al-Tanf garrison, which houses U.S. forces in northern Syria, for an extended period of time, violating the deconfliction line agreed upon by the two countries.
A spokesperson for the National Security Council told Fox News Digital that Russia's recent actions violate "established protocols and international norms, threatening the safety of both U.S. and Russian personnel.:
"Russia's unannounced and uncoordinated reconnaissance flight on Friday morning is yet another example of its continued unprofessional and dangerous behavior in Syria," the spokesperson said. "Two weeks ago, Russian military aircraft exhibited the same unsafe and unprofessional activity: its fighter jets were harassing U.S. drones during a routine mission against ISIS targets. They dropped multiple flares and engaged afterburner directly in front of U.S. aircraft, creating unsafe turbulence and hazards that forced our aircraft to take evasive maneuvers."
All the incidents came after Russia's high-profile downing of an American drone over the Black Sea in March, with the Russian fighter aircraft flying close enough to the drone to bump it and send it tumbling to earth.
The U.S. military has responded to the string of incidents by urging Russian forces to "cease this reckless behavior and adhere to the standards of behavior expected of a professional air force, so we can resume our focus on the enduring defeat of ISIS."
US CENTCOM SAYS IT KILLED ISIS LEADER IN SYRIA AIRSTRIKE, NO CIVILIAN CASUALTIES
"The U.S. Air Forces Central remains committed to ensuring the safety and security of its personnel and assets and continues to work closely with partners and allies to address these incidents and prevent any escalation of tensions in the region," said Lt. Gen. Alexus Grynkewich, commander of the 9th Air Force and combined forces air component commander for U.S. Central Command. "The safety of military personnel and the success of the mission against ISIS depend on the professional and responsible conduct of all forces operating in the region."
Asked this month if the U.S. would send more troops to the region in a bid to help deter the Russian provocations, Chairman of the Joint Chiefs of Staff Gen. Mark Milley downplayed the string of incidents.
"There is a bit of an uptick, but I wouldn't overstate it too much," Milley told reporters. "I think that our forces have adequate rules of engagement and authorities provided to defend themselves."
But Roggio says there is not much the U.S. can do to deter the Russian actions, noting that any direct engagement with Russian forces would risk a devastating escalation.
"I don't see many options," Roggio said. "You can deploy F-16s and F-22s in the air, but if the Russians ignore them, there's very little those things can do short of jamming the Russian aircraft, putting a shot across the bow, things like that. But that is very dangerous."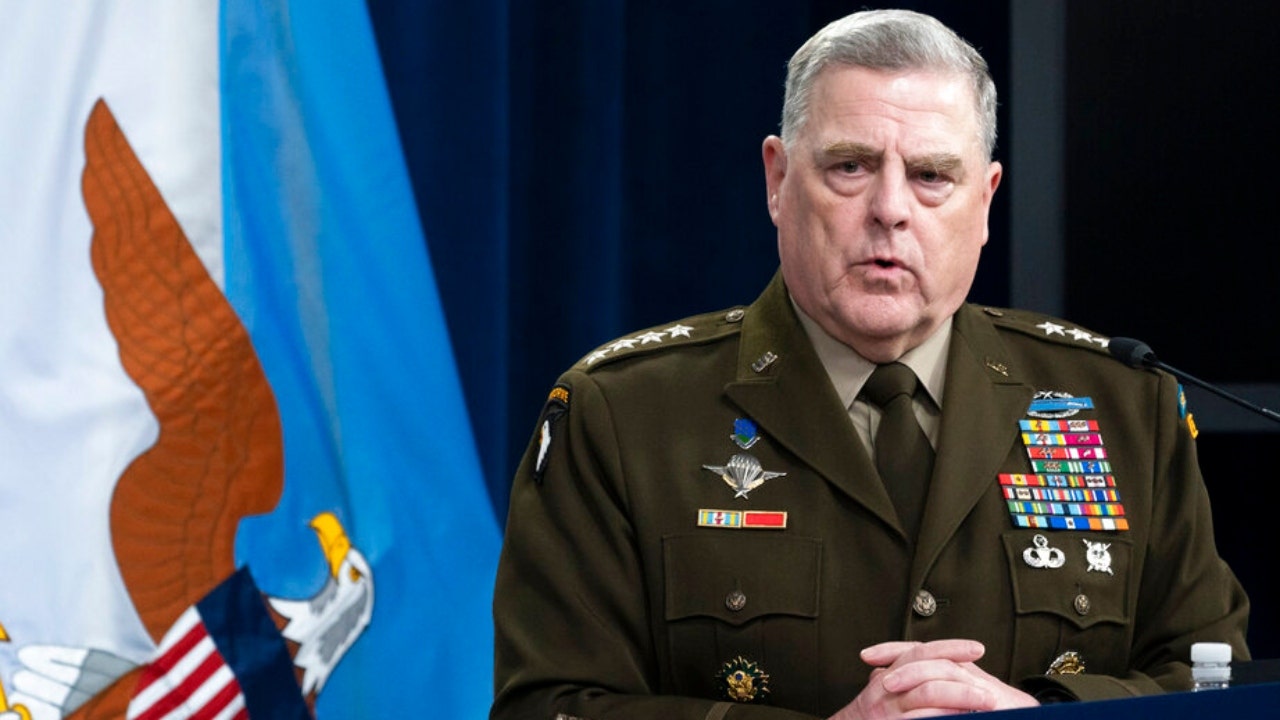 NEW VIDEO SHOWS RUSSIAN FIGHTER JETS HARASSING AMERICAN DRONES OVER SYRIA, US AIR FORCE SAYS
However, while there might not be much the U.S. can do to deter Russian harassment, Roggio says it is important for the U.S. to maintain its mission in Syria.
"The Islamic State still exists, it still has a significant presence in Syria," he said.
Roggio pointed out that while two presidents have claimed that the Islamic State has been decimated, the terror group still has "thousands of fighters, still has leadership and is still a threat."
"If the U.S. withdraws, it will in fact give an opening for the Islamic State to regenerate its strength," he said.
Joel Rubin, a former deputy assistant secretary of state for the Obama administration, agreed that U.S. options to deter Russian behavior in Syria are limited, arguing that "the U.S. should not be fighting Russia."
Rubin said Russia is likely to continue to test the U.S., especially after communication between the two countries further broke down amid the Russian invasion of Ukraine.
SYRIA'S REFUGEE CRISIS: WHERE IT STANDS NOW
"Russia views Syria as part of its sphere of influence. It has become a de facto power in the heart of the Middle East as a result … and they don't want to give up that beachhead," Rubin said. "Any attempts they can make to drive the United States out, that's part of where they want to go."
Rubin also pointed out that Russia is looking to test American capabilities in an attempt to gain information it may find useful down the road.
"They do want to learn about capabilities," Rubin said. "They do want to see how far they can go to push the United States. And can they on the tactical level obtain information about the U.S. and U.S. forces and capabilities that they could potentially use elsewhere?" 
Rubin added that he doesn't see Russia giving up its tactics in Syria anytime soon, noting that the country has basically turned into a Russian colony and that the Russians will continue to view it as a vital part of its sphere of influence.
"Syria is a satellite state of Russia and also provides the one port on the Mediterranean for Russia," Rubin said. "That's what their endgame is, this ability to project power and have dominion and maintain their colony, basically."
CLICK HERE TO GET THE FOX NEWS APP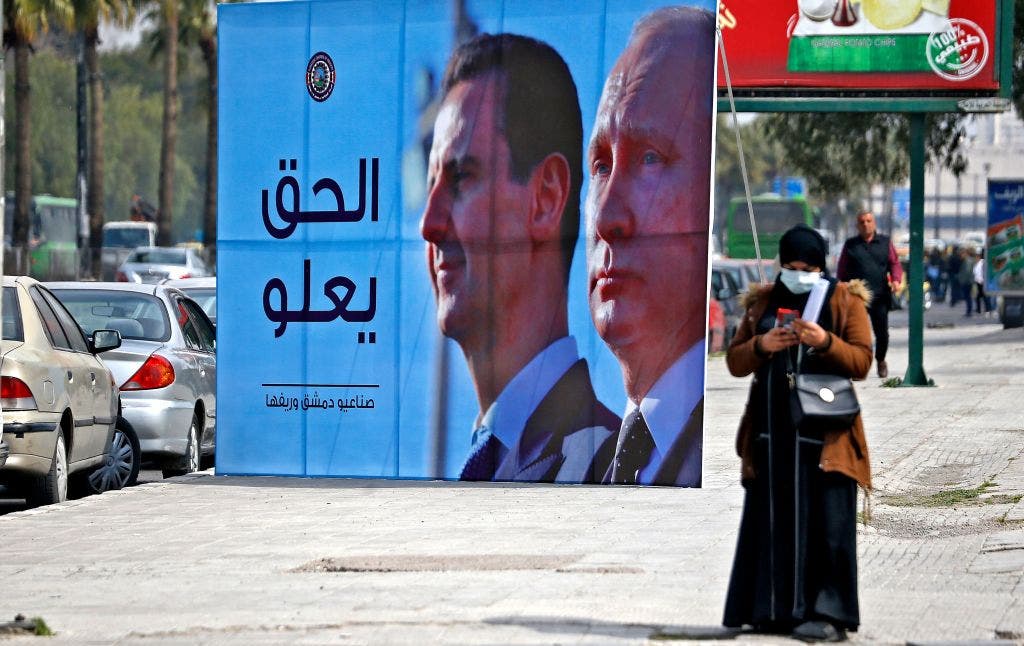 Despite the challenges Russia will continue to pose to the region, Roggio says it is important for the U.S. to not lose its will, though he noted that current U.S. policy can only do so much to contain the terrorism threat from Syria.
"What this administration and the last two administrations has done in Syria, Iraq and Somalia, is put a lid on the problem," Roggio said.
"They have been very comfortable with that. In some respects, you could say it works," Roggio continued, adding that it's possible the policy of simply containing the problem could end up in disaster.
"The problem is … they're resilient, they're good at recruiting, they're good at regenerating their leadership, and they're good at waiting," Roggio said. "I'm not going to argue that we should go all in on the ground, but what I am saying is what we're doing now isn't solving the problem."
Meanwhile, the National Security Council told Fox News Digital that the fight against ISIS will continue.
"We remain focused on the mission to defeat ISIS, as evidenced by our recent strike against a ISIS leader in Syria last week," the spokesperson said.