SaxaVord Spaceport: Ancient cemetery found at future UK rocket launch site
The remains of an ancient cemetery dating back thousands of years have been uncovered at the site of a UK spaceport.
The discovery was made during groundworks at the SaxaVord complex in the Shetland Islands, which hopes to host Britain's first ever vertical rocket launch before the end of 2023.
Pits, large boulders, and burnt bone were found, along with white quartz, which is associated with burial tombs and rock artwork, suggesting it was a ritual cremation cemetery.
Archaeologists working at the site believe it dates back to the early Bronze Age, from around 2200 to 1800 BC.
Dr Val Turner, Shetland's regional archaeologist, said the discovery was "hugely exciting".
She added: "The Bronze Age is perhaps the period of Shetland's past which we know least about, and this is a wonderful opportunity to change that."
SaxaVord said it would continue to support the study, and it would not hamper work at the spaceport.
Read more:
3D-printed rocket engine could power UK launches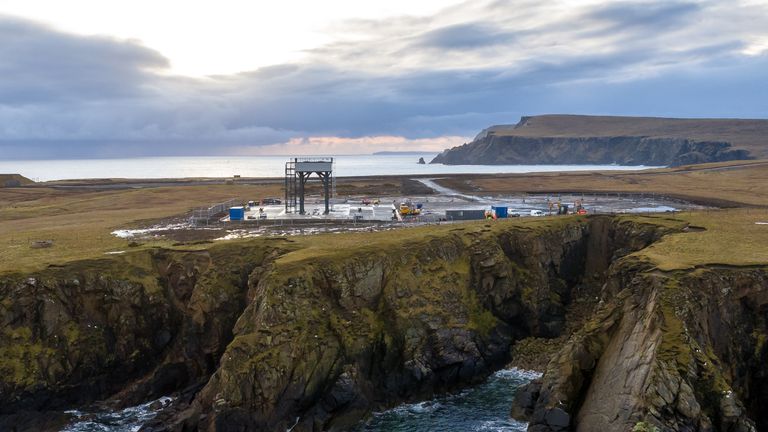 Spaceport to get clearance 'by end of summer'
The site, located on the Lamba Ness peninsula in Unst, wants to host multiple launches this year – but is awaiting its spaceport licence from the Civil Aviation Authority.
Its application went in last year and the company is confident it will be approved soon.
Chief operating officer Debbie Strang told Sky News: "We believe they will deliver by the end of the summer.
"It will be a real celebration when we will get the licence – that will be a major step because it's not just Shetland, Scotland, or the UK, but Europe – the first vertical launch site in Europe."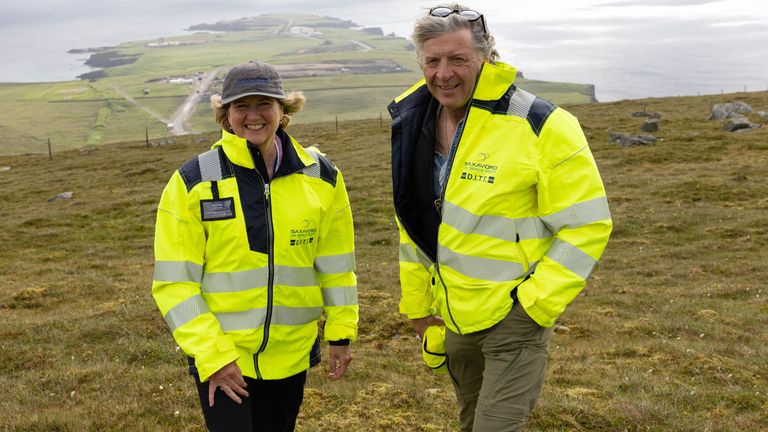 Ms Strang was speaking after the company co-launched Starflight Academy, an education initiative which invites children into an interactive virtual classroom to learn about space and what it takes to be an astronaut.
It was created with education tech company RM Technology and NASA teacher Mike Mongo, who debuted it at Goodwood Festival of Speed's Future Lab exhibition.
The UK space industry, worth £7bn to the economy last year, is keen to engage the public as it seeks to become a major player in the sector globally.
Britain has a sizeable satellite-building industry, but is looking to bounce back from the disappointment of a failed space launch attempt from Newquay back in January.