'Some will go hungry, some will starve': Global rice shortages feared after India bans exports
The Indian government has banned the export of non-basmati white rice – trigging fears of shortages and price rises across the world.
India is the world's largest supplier of the food – making up 40% of global exports – which more than three billion people rely on as a staple.
Last year it exported around 22 million tonnes, of which almost half constituted the now-banned non-premium rice.
The ban comes after the cost of rice soared by 11.5% in a year in the country, and the government has introduced the ban in the hope it will lower prices and improve availability domestically.
At the Singla Rice Mills in Kurukshetra, Haryana, they export non-basmati rice to many countries in Africa.
They have plenty of stock, but now cannot sell it to some of the world's most vulnerable people.
Harsh Singla is a third-generation rice mill owner in his family business which his grandfather began in 1960. The ban has left him facing uncertainty and revenue loss – as well as a large amount of stock.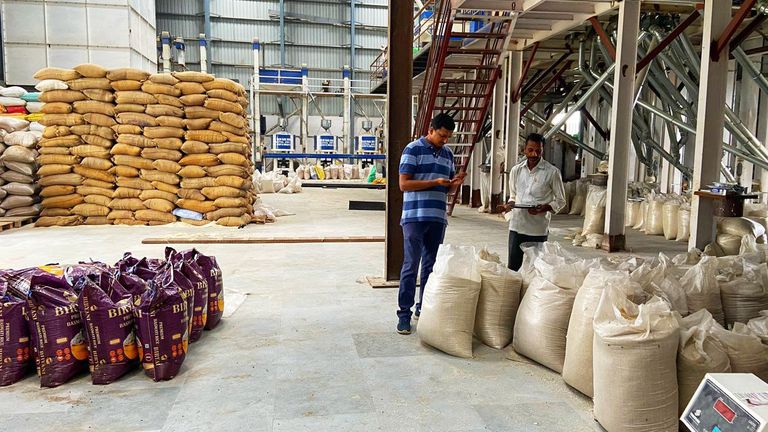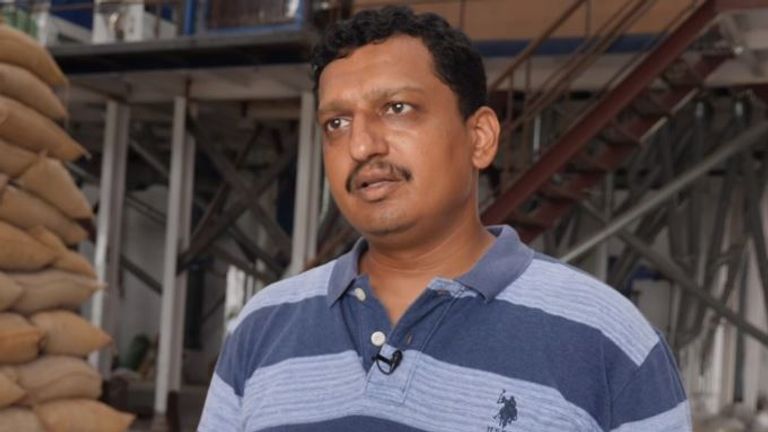 He told Sky News: "Price rises in rice are due to other expenses like labour and other factors… If they think putting a ban will control the price, it will not happen.
"There is a huge demand in the domestic market also, so it will not let the price go down. Banning it will affect the prices in importing countries.
"They will not be able to get a good amount from the rest of the world, because India is a major supplier of this rice."
He is also concerned for his African customers – and the shortages and price hikes they are likely to face.
"Many of my clients will be cut off due to this. We will not be able to supply to them. Now we will have to find new buyers in the domestic market. The ban has disrupted our lines,"' he said.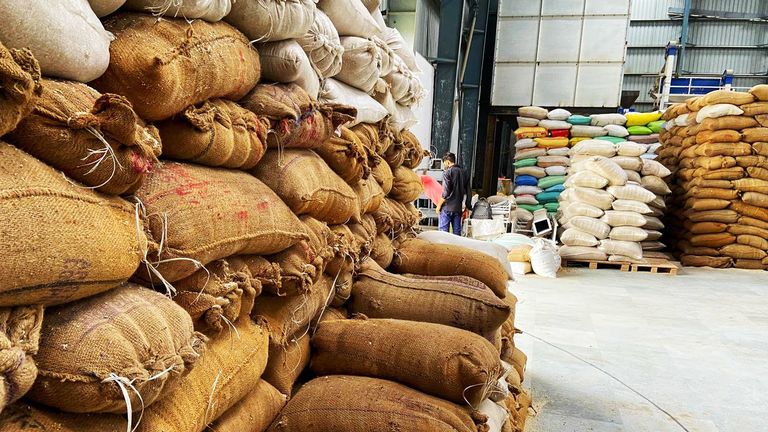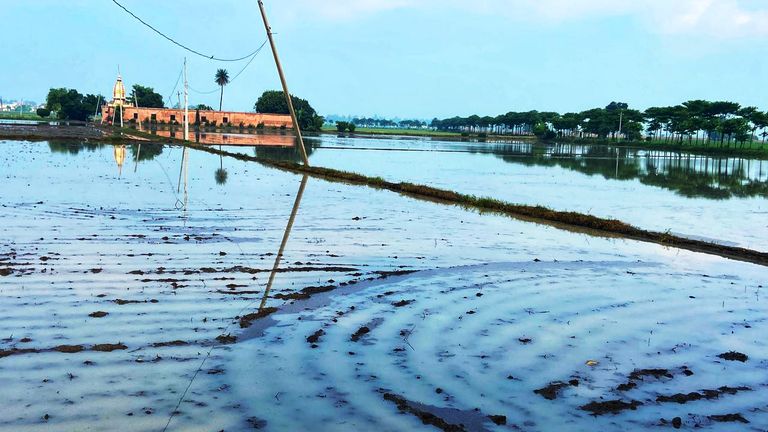 The weather has also had an impact and was a factor in the ban. Torrential rains and floods in northern India have devastated large regions where rice is grown.
Rob Hatchett, a senior economist at S&P Global Commodity Insights, said: "It's important to understand the implications that an El Nino pattern can have on Asian rice production.
"Certainly, within India, we have seen erratic precipitation levels from the Indian monsoon, which I think has brought up some supply concerns in and of itself."
Farmer Paramjit, 57, sat beside his flooded fields as he told Sky News: "I've lost almost 40% of my entire crops due to rain. I have had to sow paddy three times now and it's still threatening to rain and cause floods here."
Of the ban on exports, he said: "We used to get a good rate for the rice as we sell it to exporters, but that will end now. It's a big loss to us, farmers and the government."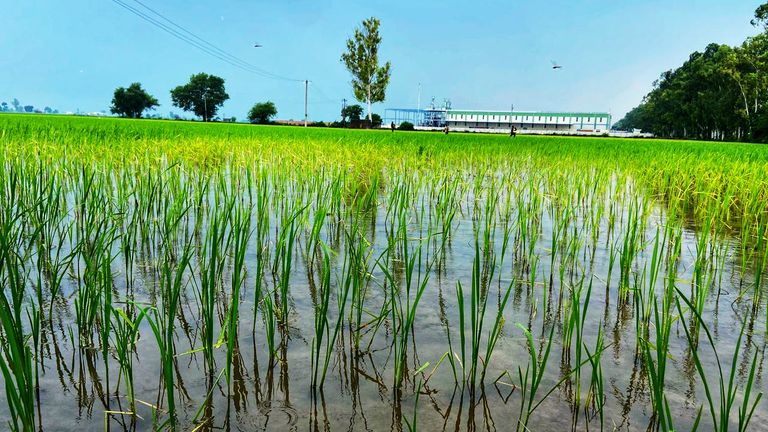 Global food supplies have already been hit due to the war in Ukraine. Russia has bombed warehouses and pulled out of the UN-brokered deal to let Ukraine export grain through the Black Sea, fuelling fresh fears of a looming crisis for those in urgent need.
The UN has warned there are already 362 million people around the world who are in need of food and other humanitarian aid.
UN Humanitarian Coordinator Martin Griffiths said: "For many of those 362 million people, it's not a matter of sadness or disappointment. It's a matter of threat to their future and the future of their children and their families.
"They're not sad. They're angry. They're worried. They're concerned. Some will go hungry. Some will starve. Many may die."
The government's decision to introduce the ban comes as it faces mounting criticism over inflationary pressure on household incomes, including spiralling food prices.
With general elections less than a year away, it is unwilling to take any more chances.
But the global price insecurity and availability of food supplies may come at a cost to the most vulnerable in some of the poorest countries in the world.