Winning ticket for $1 billion Powerball jackpot sold in California
A winning ticket for the $1 billion Powerball jackpot was sold in California.
The winning numbers in Wednesday night's drawing were 7, 10, 11, 13 and 24, and the Powerball was 24. The jackpot ticket was sold at the Las Palmitas Mini Market in Los Angeles, the California Lottery said.
The jackpot has a cash value of $516.8 million, before taxes.
Three tickets sold in Florida, Pennsylvania and Rhode Island won $2 million, Powerball said. There were also several Match 5 winners in California (seven), Connecticut, Florida (four), Illinois, Indiana, Kentucky, Massachusetts (three), Maryland (two), Missouri, New Hampshire, New Jersey (two), New York (five), Ohio, Texas (four), Wisconsin and West Virginia. Each ticket won $1 million.
The Powerball jackpot is now reset to $20 million.
The Powerball, which was last hit on April 19, had 38 consecutive drawings without a winner.
The winner has the choice between annual payments over 30 years, which increase by 5% each year, or a lump sum payment.
"This has turned into a historic jackpot run; this is only the third time in Powerball's 31-year history that a jackpot has reached the billion-dollar threshold," said Drew Svitko, Powerball product group chair and Pennsylvania Lottery executive director. "It only takes one ticket to win this massive jackpot or any of Powerball's other cash prizes. If you win the jackpot, sign your ticket, put it somewhere very safe, and reach out to your local lottery."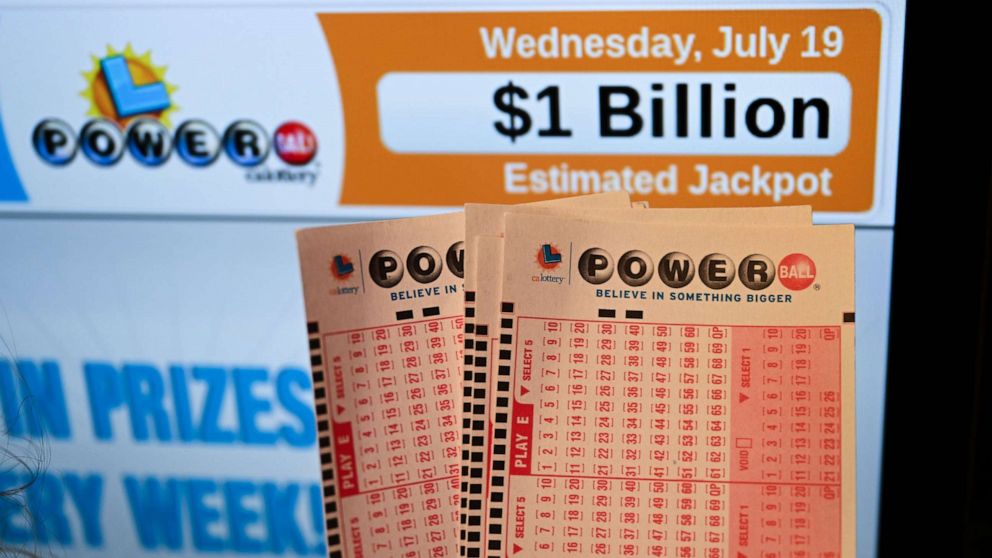 The biggest jackpot in Powerball history was a $2.04 billion prize claimed by a man in Altadena, California, in November 2022. The only other time the Powerball jackpot crossed a billion was when three tickets won a $1.586 billion prize in January 2016.
The odds of winning the jackpot are 1 in 292.2 million, according to Powerball.
ABC News' Nicholas Kerr contributed to this report.