Senate committee advances SCOTUS ethics bill after alleged justice misconduct
The Senate Judiciary Committee on Thursday — for the first time — voted to advance legislation that would require the U.S. Supreme Court to adopt a binding code of ethics, to adhere to more stringent disclosure requirements and explain recusal decisions to the public.
The vote was 11-10 along party lines, with all Democrats in support and all Republicans opposed. The bill — "Supreme Court Ethics, Recusal, and Transparency Act" — is now cleared for a full Senate vote.
"We are here because the highest court in the land has the lowest standards for ethics anywhere in the federal government," said Sen. Sheldon Whitehouse, D-R.I., who sponsored the measure.
The move follows a wave of news reports that Justices Clarence Thomas and Samuel Alito failed to disclose ties to wealthy businessmen and political donors, including acceptance of luxury travel and accommodations, and that Justice Sonia Sotomayor used taxpayer-funded court staff to help sell her books.
Alito personally defended himself — arguing, in a rare op-ed published in The Wall Street Journal, that he acted appropriately. In Thomas' case, he maintained that he thought he didn't have to disclose those ties; while in Sotomayor's case, the court said she and the others had been urged to follow proper protocols.
"This is a bill not designed to make the court stronger or more ethical, but to destroy a conservative court," said Sen. Lindsey Graham, R-S.C., ahead of the vote. "It's a bill to rearrange the makeup of how the court governs itself."
The bill would mandate greater oversight of the justices — binding them to the same disclosure rules for gifts, travel and income as apply to lower court judges — and create a system to investigate complaints about their behavior.
It would also boost transparency around the process by which justices determine potential conflicts of interest with parties before the court and require them to explain recusal decisions, which are now entirely at their discretion.
In a rare joint statement released in April, all nine current justices said they voluntarily adhere to a code of "ethics principles and practices" and oppose the push for independent oversight.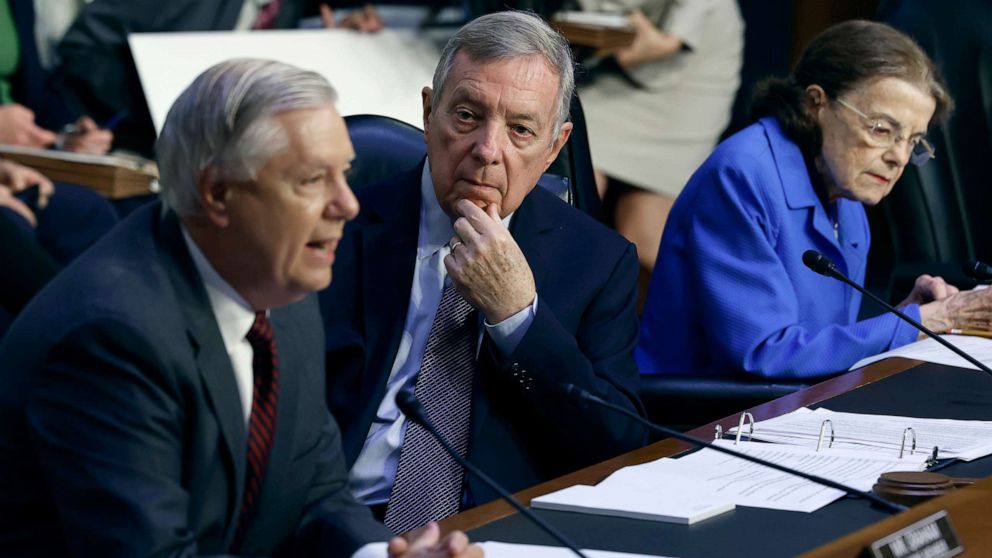 "I want to assure people that I am committed to making certain that we as a court adhere to the highest standards of conduct," Chief Justice John Roberts said in May during his first public remarks since the COVID-19 pandemic.
Roberts declined an invitation to testify before the Judiciary Committee to answer questions about the court's ethics process and lawmakers' proposal for an overhaul, citing separation of powers concerns.
The justices are already subject to a federal disclosure law — applying to all federal employees — that requires them to file annual public reports on outside income and gifts; but "personal hospitality" is generally exempt.
"If I or any member of the Senate failed to report an all-expense paid luxury getaway or if we used our government staff to help sell books we wrote, we'd be in big trouble. The same would be true for members of the House or Cabinet officials in any presidential administration," Durbin said Wednesday. "But the same, sadly, is not true for the nine justices across the street."
The justices argued in their joint statement in May that proposals to force members of the court to recuse themselves under specified circumstances, publicly elaborate on the recusal process and subject their decisions to review could create more harm than good.
"If the full Court or any subset of the Court were to review the recusal decisions of individual justices," they wrote, "it would create an undesirable situation in which the Court could affect the outcome of a case by selecting who among its members may participate."
Later, they added that public disclosure of the basis for recusal could "encourage strategic behavior by lawyers who may seek to prompt recusals in future cases" by framing them a certain way in an attempt to disqualify a particular member of the court.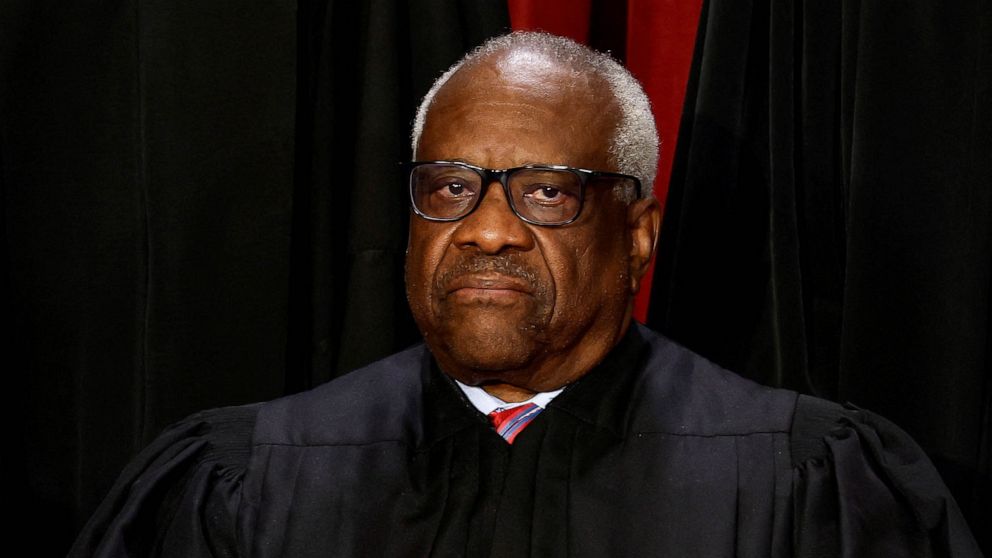 Many conservative lawmakers and legal scholars point out that justices already face the prospect of discipline for misbehavior: impeachment. It remains the only constitutionally authorized mechanism for removing a life-appointed justice accused of wrongdoing.
And many veteran court watchers note that few of the recently surfaced ethics allegations likely rise to that level.
"I think it's a co-equal branch of government we don't have jurisdiction over. Secondly, I think this is part of a false narrative that the court is out of control and needs Congress to save it," Sen. John Cornyn of Texas, a Republican member of the Judiciary Committee, told the Associated Press.
Many Republicans have viewed court reform proposals as a partisan attempt to delegitimize the court.
If the legislation is scheduled for a full Senate vote, it would need some Republican support to pass, given Democrats only hold the chamber with 51 votes.
The Republican-led House has shown no interest in taking up the issue, rendering enactment of any Supreme Court ethics legislation unlikely in this Congress.
"This bill is going nowhere," Graham said.