U.S. 2024 election slogans won't derail Ukraine support—Deputy PM
Kyiv is hoping to avoid the partisan mudslinging of the looming 2024 U.S. presidential election, the country's deputy prime minister told Newsweek, as anti-establishment figures on both sides of the aisle try to wield American support for the war against President Joe Biden.
Olha Stefanishyna, Ukraine's deputy prime minister for European and Euro-Atlantic Integration, said in an exclusive interview that Kyiv will be alert to any change in Western administrations that might influence the level of support for her country, though she said the government was confident of continued bipartisan American backing.
"Nothing will happen if Ukraine is not on board," Stefanishyna said of any change in U.S. policy. "There might be discussions, there might be visions, there might be proposals, there might be some electoral slogans—which are already taking place. But at the end of the day, we feel ourselves more or less secure, knowing that it is Ukraine, at the end of the day, who would have to make the decisions."
The U.S. remains by far Ukraine's most generous foreign partner, contributing almost $80 billion worth of military and financial aid since the start of the war on February 24, 2022. Much of that—about $48 billion—consists of weapons, ammunition and other military equipment and services already purchased by the U.S., though U.S. national military spending has also increased.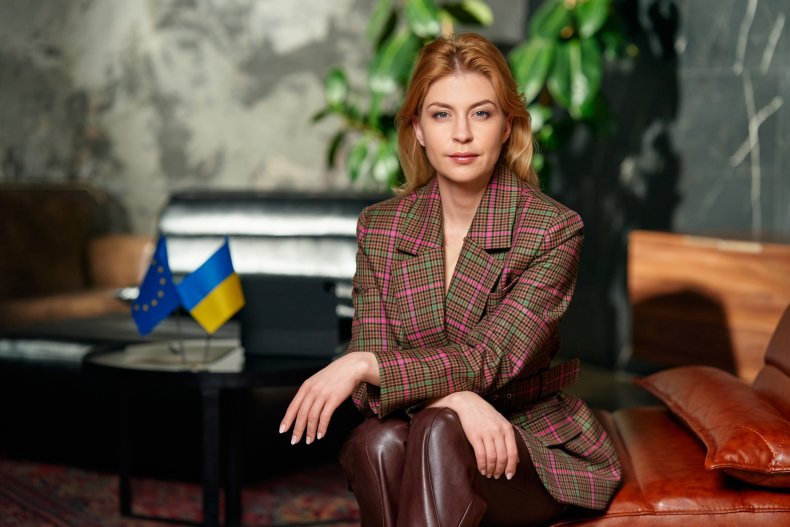 U.S. support for Ukraine remains broadly popular among voters. One Reuters/Ipsos poll published in June found that 81 percent of Democrats, 56 percent of Republicans and 57 percent of independents are still in favor of supplying U.S. weapons to Kyiv.
But loud minorities in both major parties are agitating against continued U.S. involvement. House Democrats, for example, mobilized against the controversial recent provision of cluster munitions to Ukraine. And on the fringes of the Democratic Party, presidential candidate Robert F. Kennedy Jr. is railing against Biden's commitment to Kyiv.
The MAGA Minority
More serious opposition is coming from the GOP. In the House, a loud far-right minority is unsettling establishment Republicans by pushing to ban all future assistance to Ukraine. Last week, 70 Republican representatives voted in favor of an amendment from Representative Matt Gaetz of Florida to a defense policy bill that would have barred future support for Kyiv.
In the race for the GOP presidential nomination, front-runner and former President Donald Trump is pushing for Ukrainian concessions to secure peace.
"I would tell [President Volodymyr] Zelensky, no more," Trump told Fox News when detailing his plan to end the war in 24 hours. "You got to make a deal."
Asked whether such remarks were causing concern in Kyiv, Stefanishyna replied: "I cannot comment on the personalities of the candidates or the current administration, but the absolute positive thing is that Ukraine is on top of the agenda. And we should take it positively. It's really important, and it can't be taken for granted.
"We're always concerned about anything which could put on hold, or put under threat, anything related to our survival. We should take into account everything, every concern which could be [a factor] in the situation—negative or positive.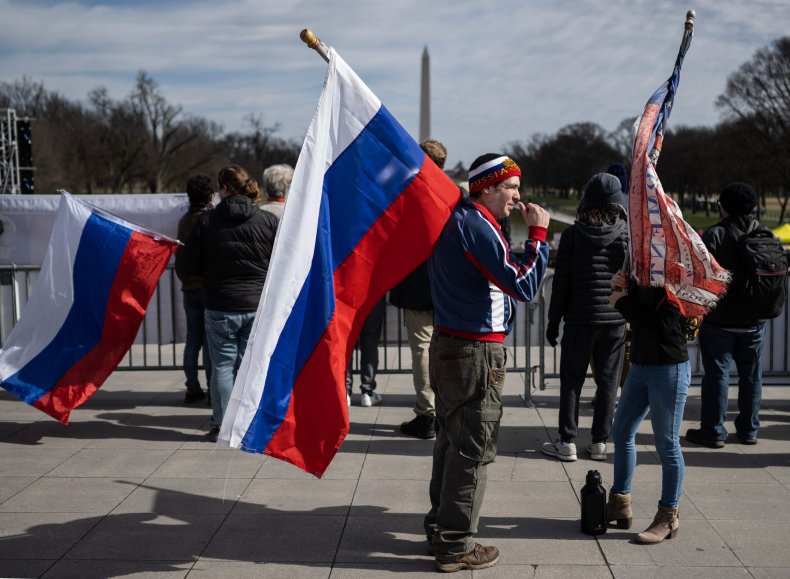 "But we should keep on focusing on the fact that even if the U.S. has another administration, if there are other prime ministers and presidents across Europe, the war will [still] not be over.
"Of course, we understand that it's very important to have the security guarantees, to have sustainable and predictable military support to Ukraine. And I think that this is something where Congress and the Senate are on the same page. We are very clear about not being a subject of division, but of bipartisan unity….We are committed to that, and to doing everything which is needed in that regard."
Stefanishyna and her colleagues have stressed that they will not consider any peace deal that does not free all occupied Ukrainian territory.
"Every meter liberated has the blood of Ukrainian soldiers on it, and that of Ukrainian families, children, civilians and destroyed houses," she said. "We are moving forwards, and the only thing we think should be very much public is that saving Ukrainian lives means providing Ukrainians with long-range artillery, tanks and armored vehicles.
"Ukrainians will fight for ourselves with our bare hands. We're never going to stop. We're going to move forwards. We know what's at stake. But what could be done by our friends and supporters is to make sure that we are equipped with everything which allows us to save our people."
Battlefield Realities
Kyiv continues to lobby for more, and more advanced, NATO weapons to help turn the tide against Russia. Ukrainian troops are back on the offensive in the south and east of the country, after months of weathering Russia's grinding assaults. But progress is slow and costly.
Kyiv has claimed significant advances, though major breakthroughs remain elusive. Newsweek has reached out to the Russian Defense Ministry by email for comment.
Zelensky has acknowledged the "slower than desired" pace of the long-awaited operation, though he repeatedly stressed that Ukrainian lives will not be wasted to soothe foreign political concerns.
"Rest assured that we're not going to waste any window of opportunity which will be there for us to progress with ending the war and securing our future," Stefanishyna said. Foreign attention on the counteroffensive, she added, is "not causing problems on the battlefield," nor does it "affect the chief of command or any other military and non-military people making the decisions.
"Making sure that we can prepare ourselves for the counteroffensive required daily communication with [Western] leaders in terms of the military assistance and giving the clarity about the goals of this counteroffensive.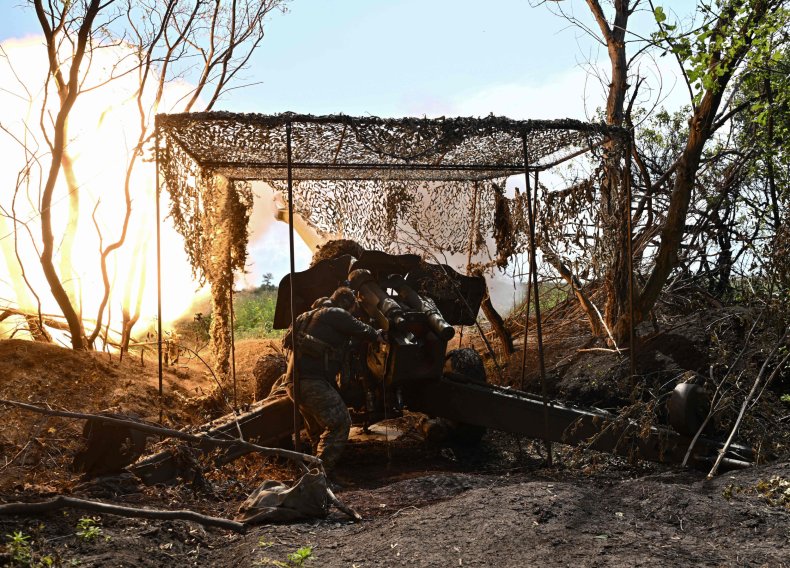 "That really heated up the whole discourse, and it has become really public, really detailed, with lots of attention, because this was a top priority of every leader forming the coalition of countries supporting Ukraine. And, of course, now everybody wants to hear the feedback; whether it's positive or negative, successful or not successful, slow or not slow.
"It's a military process and politicians should not assess the military process. You cannot really give the political perspective to military actions taken on a battlefield."
Czech President Petr Pavel—an experienced military commander who previously served as chairman of the NATO Military Committee and Chief of the General Staff of the Czech Armed Forces—said at this month's NATO summit in Vilnius, Lithuania, that Kyiv has a closing "window of opportunity" to liberate its land.
As 2023 draws to a close, Pavel said, inclement weather and looming American and European elections may combine to create fresh pressure for negotiations with Moscow.
"We're looking at things from a different perspective," Stefanishyna said in response to Pavel's assertion. "If we would put our attention on every election in Europe and the elections in U.S., there would probably never be a 'window of opportunity.'"