What Happened To US Citizens Detained In North Korea?
An American soldier has been detained in North Korea after crossing the heavily fortified inter-Korea border "willfully and without authorisation", according to US officials.
The fate of US Army private Travis King was unclear on Wednesday, a day after he dashed into North Korea during a tour of the tightly-controlled Joint Security Area, a section of the Demilitarised Zone separating the two Koreas.
A detention? A defection? Whatever the explanation, many are looking to how other Americans who entered the isolated communist country in the past years were treated for clues.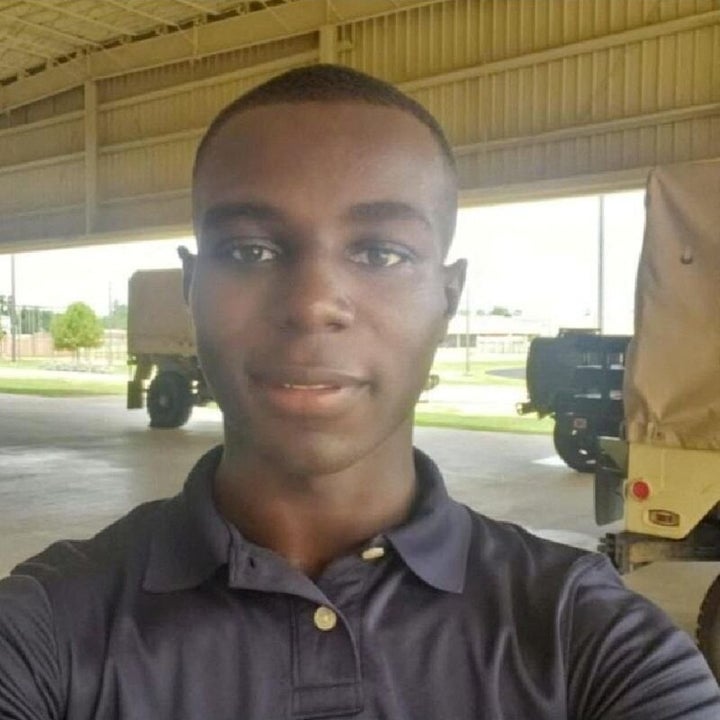 In any case, King is likely to become a pawn in a struggle dating back to the Cold War and the years of the 1950 to 1953 Korean War. Here's what happened to other Americans who entered North Korea.
Otto Warmbier, 2016
The 22-year-old student died in June 2017, shortly after he was flown home in a coma after 17 months in North Korean captivity.
Warmbier was seized by North Korean authorities in January 2016 while on a visit organised by a China-based budget tour operator that specialised in off-the-beaten-track destinations. He was convicted on charges of trying to steal a propaganda poster and sentenced to 15 years of hard labour.
Warmbier's parents sued North Korea over his death, which an Ohio coroner said was caused by lack of oxygen and blood to the brain. A US court ordered Pyongyang to pay $501m in damages for his torture and death.
North Korea denied torture accusations and insisted that it had provided him medical care with "all sincerity".
Andrei Lankov, director of the Seoul-based Korea Risk Group, said the chances are low that King would face the same kind of fatal treatment as Warmbier because that was a one-off event that only led to problems for North Korea's leaders.
Bruce Byron Lowrance, 2018
Prior to King, the 60-year-old was the last American known to be held by North Korea, who was caught after entering from China in October 2018.
He was deported about a month later after telling his captors, according to North Korean media, that he had been "under the manipulation of the CIA".
The relatively swift resolution followed an unprecedented summit between then-US president Donald Trump and North Korean leader Kim Jong Un, though by the time of Lowrance's detention talks had stalled.
Matthew Miller, 2014
In September 2014, the 24-year-old teacher was sentenced to six years of hard labour by North Korea's Supreme Court on charges that he illegally entered the country for spying purposes.
The court claimed that Miller admitted to a "wild ambition" of experiencing North Korean prison life so that he could secretly investigate the country's human rights conditions.
North Korea's initial announcement about Miller's detainment came as then-US president Barack Obama was in South Korea on a state visit.
Miller was freed in November that same year following a secret mission by James Clapper, then-US director of national intelligence.
Kenneth Bae, 2012
The Korean-American missionary was arrested in 2012 while leading a tour group in a special North Korean economic zone.
North Korea sentenced Bae to 15 years in prison for "hostile acts", including smuggling in inflammatory literature and attempting to establish a base for anti-government activities at a hotel in a border town. Bae's family said he suffered from chronic health issues, including back pain, diabetes, and heart and liver problems.
Bae returned to the US in November 2014 under the same mission that secured Miller's release.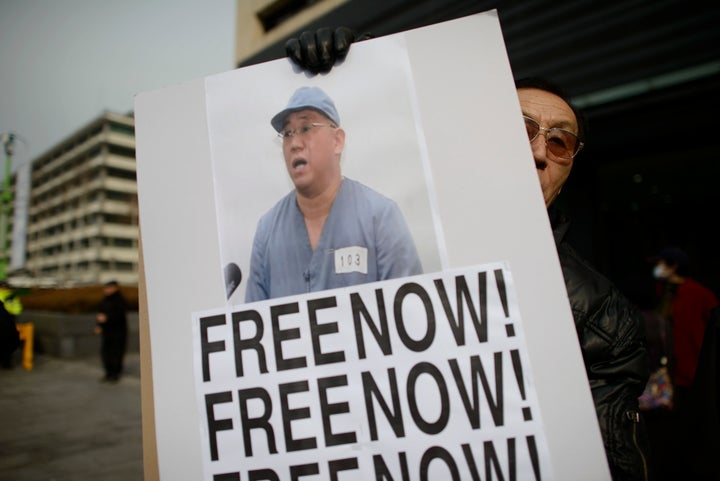 Euna

Lee

and

Laura

Ling, 2009

The two California-based journalists were arrested in 2009 along the North Korea-China border while reporting on human trafficking.

They were accused by Pyongyang of illegally entering North Korea with "hostile" intent and sentenced to 12 years of hard labour.

Ling later acknowledged they crossed the border, although she said they spent less than a minute in North Korea before attempting to turn back into China.

They were released in August 2009 after a previously unannounced visit from former US president Bill Clinton, who went to Pyongyang to secure their return.