Putin claims Ukraine offensive has 'failed' as advances to force Russian invaders out incremental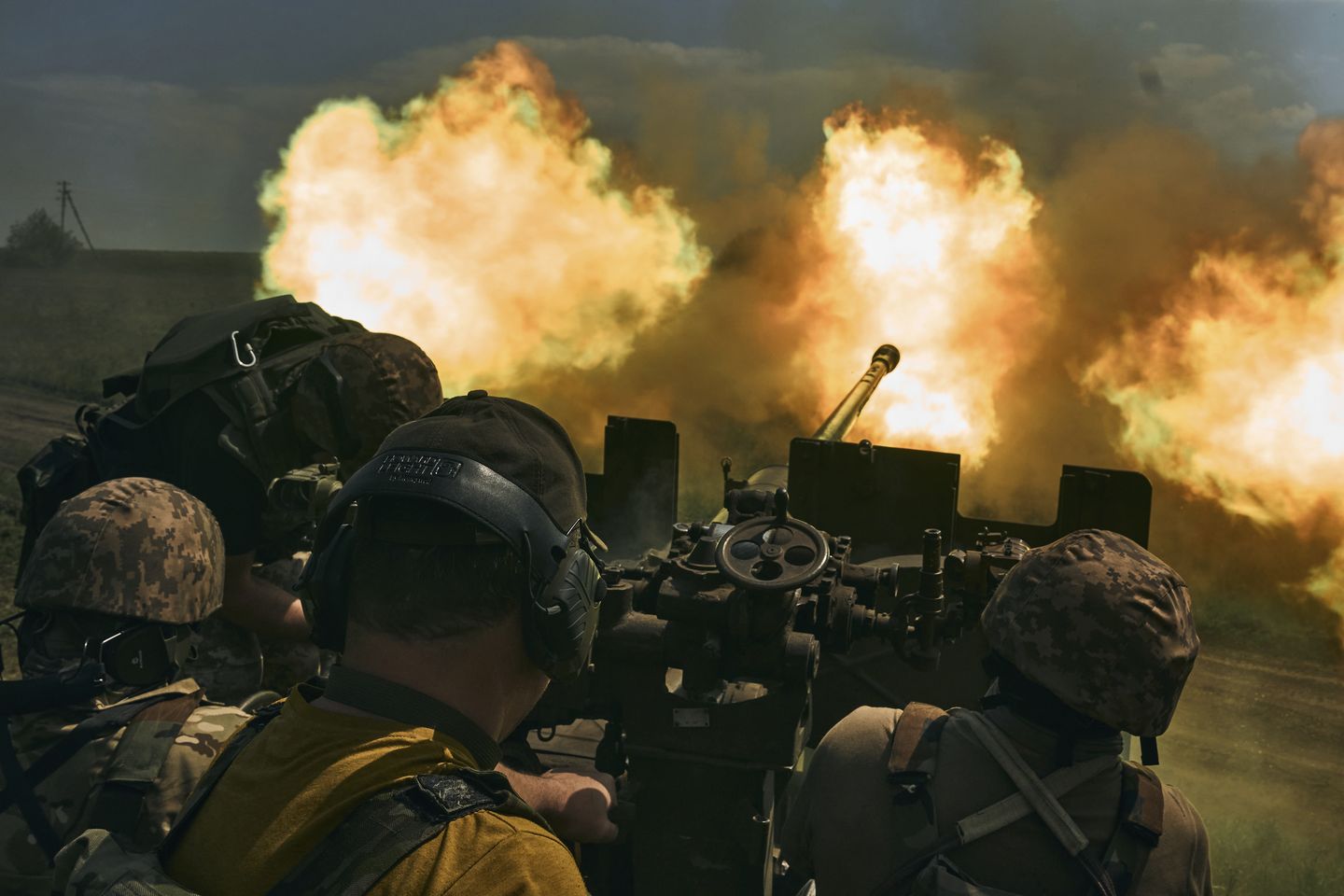 Russian President Vladimir Putin acknowledged Sunday that the Ukrainian military's counteroffensive against Russia "exists," but claimed that the operation has "failed."
Mr. Putin made the comments in a meeting with close ally Belarusian President Alexander Lukashenko in St. Petersburg at a moment of heated debate in the West over the status of Kyiv's push to drive Russian forces out of eastern Ukraine.
While some Western analysts say the widely anticipated counteroffensive so far has been a slog with little discernible progress, U.S. military officials have defended the operation in recent days.
---
---
Joint Chiefs of Staff Chairman Gen. Mark Milley conceded that the Ukrainian military's advance during recent weeks hasn't kept pace with theoretical war-game exercises conducted ahead of time, but stressed that the counteroffensive is "far from a failure."
"It's way too early to make that kind of call," Gen. Milley told reporters on Tuesday. "There's a lot of fighting left to go."
Over the past six weeks, the Ukrainian counteroffensive has made some incremental gains. An analysis by the Institute for the Study of War said Ukraine has picked up some ground in Andriivka, southwest of Bakhmut, and northwest of Bakhmut in Orikhovo-Vasylivka, where some Russian forces were forced to retreat.
But the advances have been slow. Most fronts in the counteroffensive have seen minor incremental gains at best, with the entire operation moving at a much slower rate than most analysts expected, especially given the obvious limitations of the Russian force.
Mr. Putin weighed in on the situation as he and Mr. Lukashenko met Sunday for the first time since the Belarusian president helped end a mutiny by Russia's Wagner Group mercenaries, who had played a key role in the occupation of eastern Ukraine.
Wagner Group leader Yevgeny Prigozhin publicly criticized Russia's invasion of Ukraine during the mutiny, which was widely seen as the most significant threat to Mr. Putin's more than two-decade hold on power in Russia.
Mr. Lukashenko's government in neighboring Belarus is now hosting thousands of Wagner mercenaries who have left Ukraine and whose status and future remain unclear.
In an exchange at the start of the Putin-Lukashenko meeting Sunday, the Belarusian president declared that "there is no counteroffensive" in Ukraine.
According to a Reuters report on the meeting, Mr. Putin then interrupted Mr. Lukashenko, saying: "It exists, but it has failed."
Mr. Lukashenko separately said his government has control over the situation with Wagner Group fighters now staged in Belarus, whose presence has caused growing unease in nearby Poland, which has recently made moves to strengthen its border with Belarus.
A report Sunday by Agence France-Presse noted that Mr. Putin and Mr. Lukashenko have accused Poland of having territorial ambitions in Ukraine and Belarus, something Warsaw denies.
The news agency reported that Mr. Lukashenko issued a veiled threat to Poland on Sunday, saying Wagner mercenaries are "asking to go West … to go on a trip to Warsaw."
"But of course, I am keeping them in central Belarus," Mr. Lukashenko said.
• Ben Wolfgang contributed to this report.