Volunteer in Israel describes the nightmare from the Hamas terrorist attacks
Images and videos from the aftermath of the horrific attacks by Hamas over the weekend are emblems of the massacre in Israel, and one ZAKA volunteer believes they go far beyond depictions of a "regular war."
"The size of this was insane. The amount of bodies. Not just the bodies that got shot. Bodies that got tortured," Tomer Peretz, a volunteer with ZAKA, shared with Fox News Digital.
Tomer Peretz is an American artist who was visiting Israel with his two sons when hundreds of Hamas terrorists infiltrated Israel and shot rockets into civilian villages. The Israeli government declared war on Hamas Saturday in response to the attacks that have claimed the lives of at least 1,200 Israeli civilians and soldiers.
'THIS ISN'T ABOUT LAND': AMERICAN IN ISRAEL DEFIANT AGAINST 'BARBARIC' HAMAS, DECLARES SHE'S 'NEVER LEAVING'
Peretz immediately volunteered with ZAKA, a special unit search and rescue operation specializing in locating and clearing dead bodies. He insisted that he would do whatever he could to help.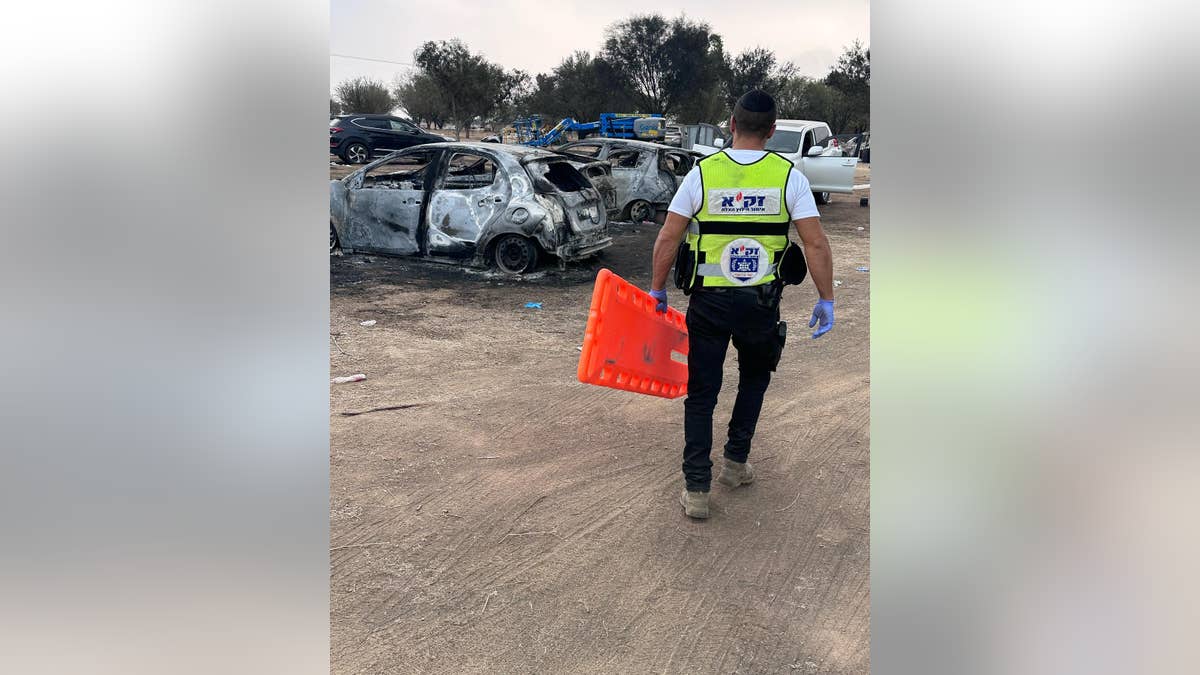 After collecting resources and equipment from the remains of the Tribe of Nova Trance music festival that left 260 Israelis dead, the ZAKA crew headed to Kibbutz Be'eri, a village near Gaza.
WHO IS NOA ARGAMANI?  WOMAN KIDNAPPED BY HAMAS TERRORISTS AT TRANCE MUSIC FESTIVAL IN ISRAEL
In one day, the crew of around 50 members picked up over 100 bodies in the small farming community, according to Peretz. "What we saw over there was insane," he told Fox News.
"I never thought in my worst nightmare that anyone could do stuff like that. You see body parts all over. Babies. Kids," he shares with followers in a video on his Instagram. "What kind of animal does stuff like that?"
ZAKA protocol was to write the house number on the body bags, one of the only ways to identify some of the victims, as many of the faces were indistinguishable after the brutality. "They cut the bodies. They burned the bodies." 
"Some kids and some babies, lots of women, some body parts," he told Fox News Digital. "Some were burned, some shot in the eyes, some shot maybe 50 times, tortured."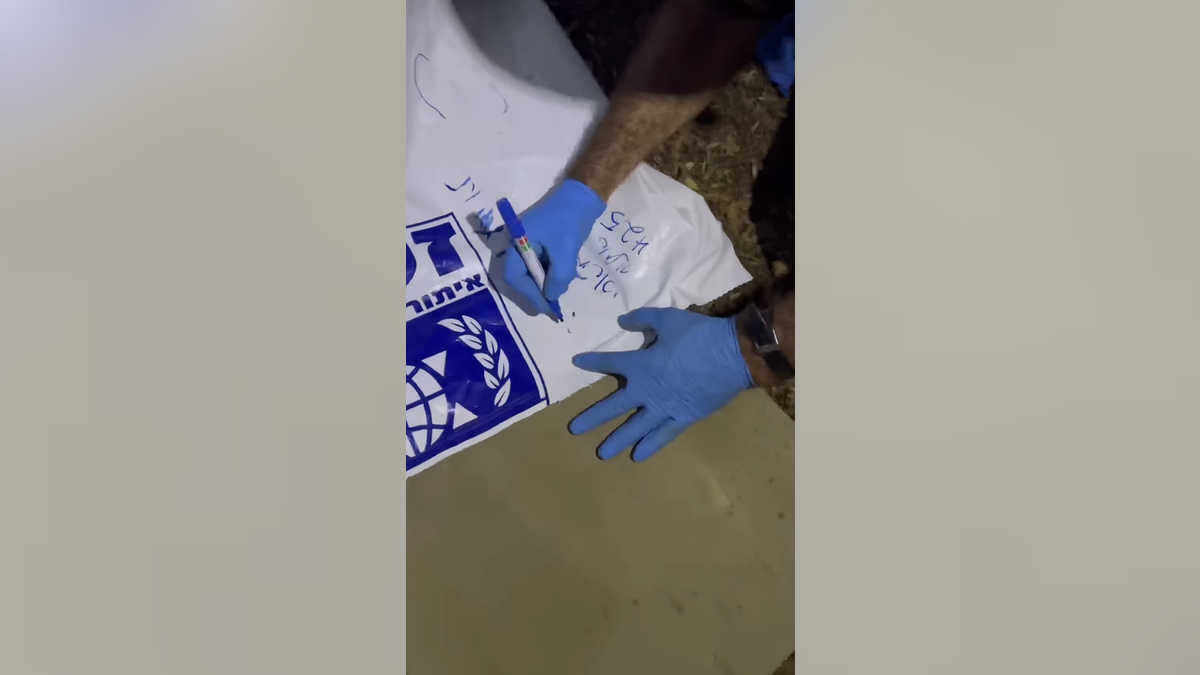 The Israeli-born American said he wishes the world could see what he witnessed to know what is happening in Israel. "This is not a regular war; this is a genocide. They torture the people before they kill him." 
The search continues for bodies left in shambles by Hamas.
"Once we cleared out the bodies, we found another body in between a house that collapsed. 
ISRAELI MUSIC FESTIVAL SURVIVOR DESCRIBES HORROR OF HAMAS-LED ATTACK THAT LEFT 260 DEAD
The head was tied to a tree, the body was cut, shot and burned. I think it was a teenager, maybe 18, hard to tell. Not a young person and not an old person," he said.
The humanitarian response has been so "loving," with everyone coming together to lend a hand where they can. Zaka and volunteers have received "A lot of food, a lot of donations," Peretz shares. "I keep getting hundreds of messages of people wanting to help."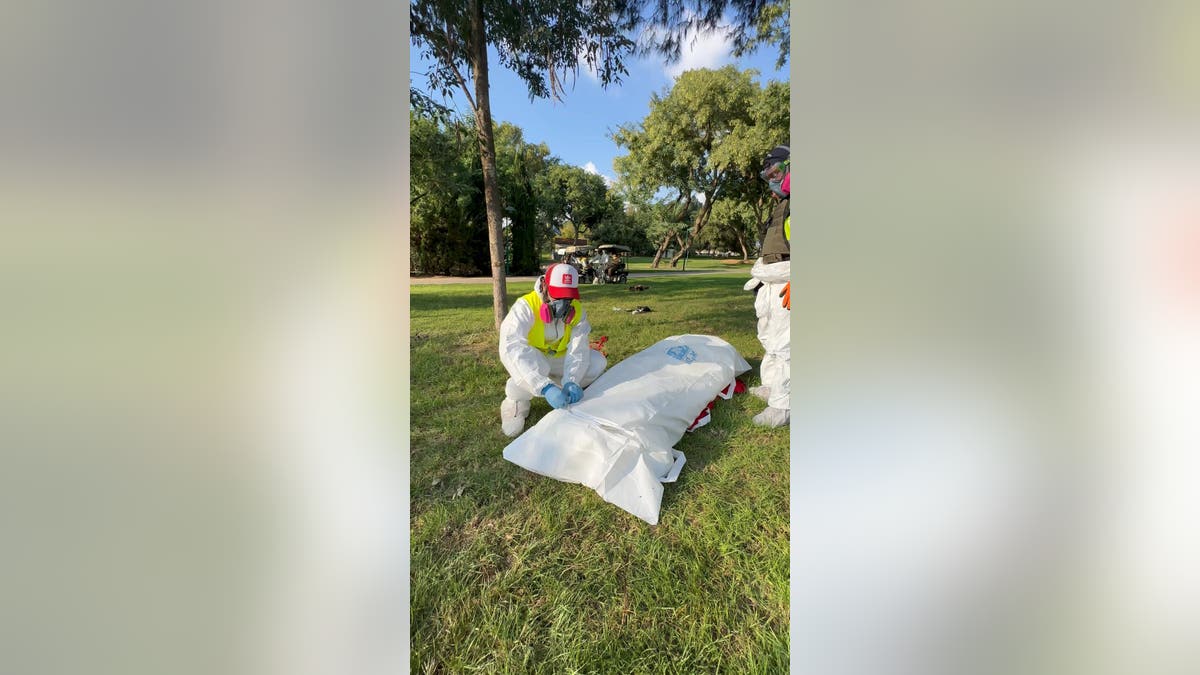 Although first seen as a "rookie" by seasoned volunteers and members of ZAKA, he knew the work had to be done and that there was no hiding the horror of the murders. He went into houses he was advised against entering due to the devastating scenes inside. He said no matter what emotional toll it takes, "You just have to keep helping."
"I want the world to see it. I will share as much as I can. Pray for Israel," he said in a video posted on his Instagram account.